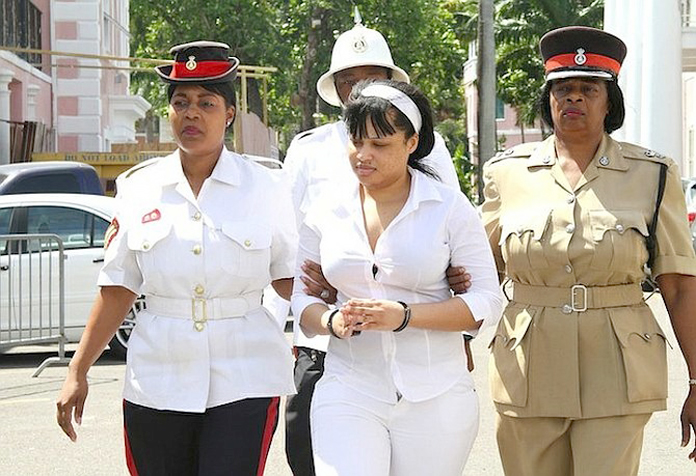 By LAMECH JOHNSON
Tribune Staff Reporter
ljohnson@tribunemedia.net
A JAMAICAN woman previously convicted in The Bahamas' first human trafficking case tried in Supreme Court will be returning to her home country as early as Thursday evening after the Court of Appeal quashed her conviction and sentences.
Chevanese Sasha Hall, who had been in custody in the Bahamas since January 2013, had challenged her March 2014 conviction and punishment for six trafficking-related offences.
Last October, her lawyer Murrio Ducille, argued that "trafficking in persons" was not an indictable offence under the existing Criminal Procedure Code (CPC).
The appellate court agreed and in its decision, said: "The VBI procedure is reserved for persons before magistrates charged with indictable offences. And as the appellant was not a person charged before a magistrate with an indictable offence, the Voluntary Bill of Indictment (VBI) filed by the Attorney General was done without jurisdiction and the trial subsequent thereto was a nullity."
Hall was arraigned in February 2013 in the Magistrates Court on four counts of trafficking of a person and two counts of unlawful withholding of papers, alleged to have been committed between January 10 to 28, 2013.
When formally arraigned in the Supreme Court, she pleaded not guilty to all of the charges.
She was tried in March 2014, when she was found guilty of all charges and faced between 15 years to life imprisonment on the first four charges and 10 years imprisonment on the remaining offences.
The judge, however, did not consider that life imprisonment was a fitting sentence in the 25-year-old's case and imposed a 15-year sentence instead.