B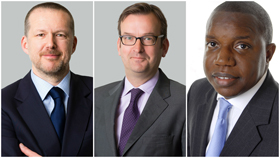 ahaMar Joint Provisional Liquidators (JPLs) said late today that a decision by the Delaware court dismissing Baha Mar Ltd's Chapter 11 bankruptcy filing would not change their role.
"Our role from the outset has been to protect and preserve BahaMar's assets and focus on bringing all parties to the table such that the resort can open," said Edmund Rahming, Managing Director, KRyS Global, the Bahamas-based firm appointed along with UK-based AlixPartners as joint provisional liquidators.
"As we have stated previously, the successful opening of this significant development is in everybody's interest," Rahming said. "Therefore we are focussed on our court-appointed obligations rather than on proceedings outside our control."
The joint provisional liquidators have called their task of sorting through thousands of pages of documents, contracts and communications accumulated over the last decade "massive" and said the Delaware judge's ruling would not impact their strategy, obligations or goal as assigned by the Bahamian court.
"We have a significant task ahead of us and are working extremely hard as we continue to gather appropriate information," said Rahming. "We have been well supported in this thus far thanks to the co-operation of the parties involved. Given the scale and complexity of this situation there is much to be done and we are hopeful that our process continues in the same positive vein. Nonetheless it remains a fact that we are in the early stages of our work and while we are clear as to our final goal, there are still many routes to be explored in getting there.