It's DEM PEOPLE TIME!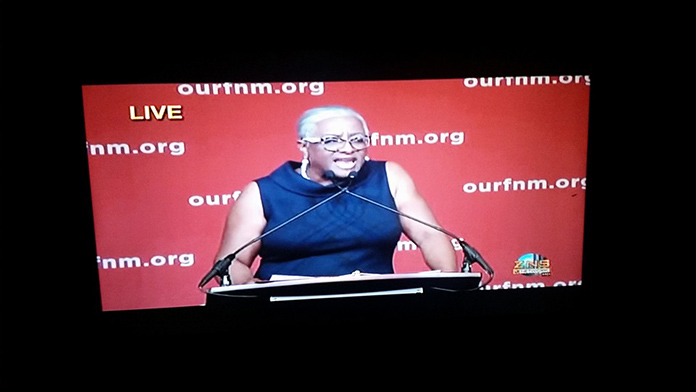 Nassau, Bahamas – The former Hubert Ingraham's Consul General appointee to Atlanta, Katherine 'Kay' Forbes-Smith is selected to serve as the country's next Senate President.
According to our Cabinet Source, "Minnis caught his senses and blocked former Senate President Lynn Holowesko and decided not to send Forbes-Smith off on any foreign missions. Kay will serve – as one of the old FNM guards – returning in the Upper House and this time she will lead in that place."
Now we at BP had long followed the career of Kay Forbes, especially following her last mission in Atlanta, which cost the taxpayers plenty, plenty money. We ga get into that story after she is seated.
Meanwhile, some in the FNM are upset that there appears to be no real change in the makeup of the party as the same old dinosaurs which caused the FNM an election defeat in 2012 are being appointed all around in the new Minnis Administration. Dat will hold yinner!
One source tell us, "Ain't nothing change ya know. Everything is shaping up to being the same. The real slogan for the elections should a been; It's DEM PEOPLE TIME!"
We report yinner decide!