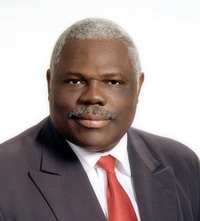 Nassau, Bahamas — Despite what Hubert Ingraham had to say about MPs running for the FNM, MP for High Rock, Kenneth Russell, has broken his silence and in an exclusive says he is running in the upcoming general elections.
Ingraham told the press, "The FNM does not expect every single person who is now member in the House of Assembly for the Free National Movement to be nominated again – the FNM expects to be able to bring into the House, into its parliamentary fold, a number of new persons."
BP made contact with the minister and Russell said, "The FNM is my Party and no one or two, three or four persons will push me out. I have dedicated my life to the FNM and I will run."
In a report which ran this morning Russell told the Tribune he don't know what they [PM] talking about because he is running in East End Grand Bahama.
According to the Tribune report, Russell confirmed that he does intend to pursue a nomination to the East Grand Bahama seat. However, he refused to comment on reports that his decision was not supported by his party leader.
This weekend the council of the FNM will play host to a Christmas event and we believe great discussion will unfold.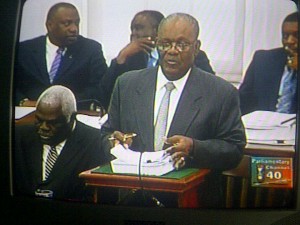 Bahamas Press supports Mr. Russell in his efforts to remain as a candidate for East End Grand Bahama. Mr Ingraham suggested that some MPs have been around too long and that it  is time for a change. Bahamas Press notes Ingraham has been around for seven terms and Russell three. It is our considered view that it is time for Ingraham to go. IN THE NAME OF GOD GO AND GO NOW!!! Readers would remember these were the same words uttered by Ingraham against Sir Lynden.
While speaking with the press, Hubert Ingraham said he only the people of the Bahamas can force a Prime Minister to call an election.
The point raised by the nation's leader proves he lacks knowledge of the Constitution.  If three members of the House leaves his Party he will no longer command the majority in the Parliament and therefore, a new Government will be called to Government House. According to the constitution, a new leader commanding the majority of seats in the Parliament will form the Government.
That new leader would be Perry Christie. Therefore, with this noted, the PM can immediately dissolve Parliament before that appointment takes place, and would be forced to call a snap election within 30 days.
So yes, MPs can indeed force a Prime Minister to call an election. BP and the Constitution says so.
We report YINNER DECIDE!