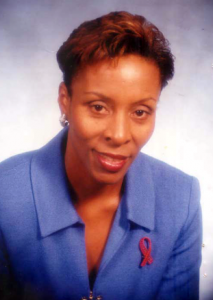 By Odette Knowles
Freeport, Bahamas – The Red Rose Ball Committee has garnered a few good men and women to contribute in this year's Red Rose Charity event slated for Saturday, November 5th, 2011 under the theme: A Night at the opera House, Australia." The guest speaker will be Lady Camille Barnet, president of the AIDS Foundation of The Bahamas.
HIV can be considered a chronic manageable disease if we are informed enough to take advantage of both ART and nutritional strategies. The politics clouding public debate in the area of Stigma and discrimination are considered by many to be the greatest threats to curbing the HIV/AIDS pandemic, which has left many persons confused and thus fearful of knowing their status.
Lady Barnet, wishes to personally thank the Red Rose Ball Committee for inviting her to speak at this year's event and she will give her very best to bring the message across.  She comes highly qualified in the field of the prevention and eradication of HIV/AIDS.
Lady Barnett, an educator for over twenty-five years, is an associate professor in the School of Social Sciences at The College of The Bahamas. She earned a Masters in Social Work from Carleton University, Ottawa, Canada and a Masters in Education from the University of Miami, Florida.  Lady Barnett has served as the president of the AIDS Foundation of The Bahamas since 2002. As a member of the Zonta Club of Nassau, a business and professional women's organization, she created and has served as faculty advisor for the Golden Z Club at The College of The Bahamas for over sixteen years. Lady Barnett is married to Sir Michael Barnett, Chief Justice of The Bahamas and they have two adult children.