Prince Hall Lodge – To Infinity and Beyond – Part One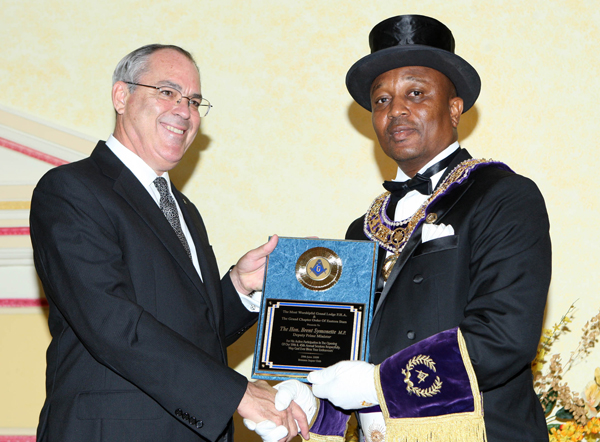 Eugene Nairn has won his case against Prince Hall Lodge!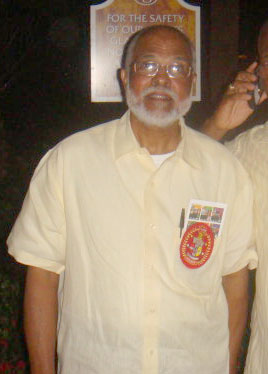 Nassau, Bahamas — Prince Hall, the once prestigious lodge, is in turmoil and has gone to the dogs. Biggety Grand Master Carl Culmer kicked Eugene Nairn out of the lodge some time back and Nairn took Prince Hall Grand Lodge to court. The biggety Grand Lodge brothers laughed but the joke backfired as Nairn made history beating the Grand Lodge on the seat of their pants.
Apparently, when the ruling was handed down this week, Carl Culmer and his team of Merry Men were left with their mouths agape while standing in disbelief. It sent them scurrying and cursing out each other, pointing an accusatory finger here and there. So upset were they that the Grand Lodge has called a meeting for this evening for every head of  every area of the Order and those who have been offenders over the years.
Right now, BP is on the ground and has learned that Uriel "Da Tief" Johnson, Juan Bethel, Mai Rahming, Oral Newbold, Tanya Bethel and a few others are all set to receive letters spelling out severe disciplinary actions for various offenses including tiefing (Johnson), drunkeness and womanizing (Newbold and Rahming aka Heckle and Jeckle), Sweethearting and being rude, spiteful and biggetty (Bethel/Cartwright).
BP has proof that Da Tief was in the high crime area of Coconut Grove last night – the place where he got shot – borrowing money to take care of his mounting bills. WHAT IN DA HELL IS DIS?
As far as the others  are concerned, BP found out that Johnson, Bethel, Newbold and Rahming's bones are literally rattling from fear of what is to be handed down to them today, but Cartwright, we are told, has her same biggetty, spoiled-brat attitude and does not care what her Masonic fate is as long as the half pint, former Worshipful Master Bethel, is at her beck and call while terrorizing good brothers who he feels have a liking for the half pint journalist.
Good brothers have complained relentlessly over the years about these people bringing down the order with their isms but the good brothers' complaints fell on deaf ears. Now that Nairn has highlighted the problems of Prince Hall Lodge in Supreme Court, the Grand Lodge has suddenly realized the wrongs that these members have been doing over the years. What is good for the goose should be good for the gander. Thieves and sweethearters have been kicked out of the lodge in the past, so why have others been allowed to OPENLY carry on with their slackness?
BP attended a fundraising event held by Prince Hall on the weekend. BP sat down and had a "cold one" while observing the members of the organization. Brothers were heavily flirting with sisters, groups of gossipers were scattered around like wild flowers, the biggetty Cartwright sister was in charge of everything and bossing her love sick man around and Da Tief in work clothes was busy from brother to brother, asking for money, we suspect. Heckle and Jeckle were having drinks in Blue Waters to avoid anyone asking them to assist in any way. BP also noticed that none of the other Orders were present at the fundraiser. Could it be that they do not want to be associated with Prince Hall Lodge in its present slack state?
As BP said, the once historic, prestigious Prince Hall Lodge has been blown to infinity and beyond with disgrace and now court action. How does a secret Order end up in court? Only Christ can help these Masons!
We ga report on today's Grand Lodge meeting – den yinna better decide!!!
So Mote it Be!