All passengers onboard are OK…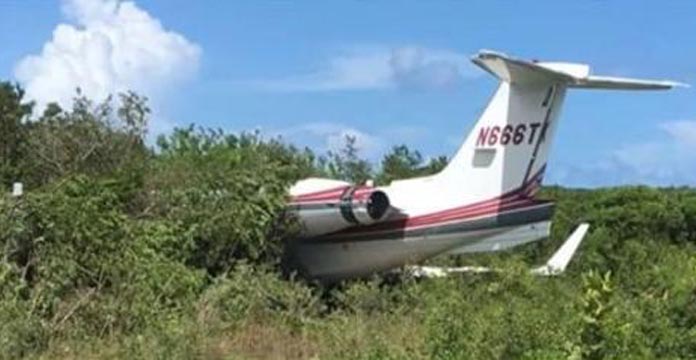 Eleuthera – Bahamas Press is reporting a jet landed into bushes after it aborted take off at a runway in Eleuthera over the weekend. A notice from the Ministry of Transport reported the following:
On Friday August 26, 2016, at 2:55 PM, N666TK, a Lear jet 55, aborted take off on runway 07 at North Eleuthera airport, coming to rest in bushes approximately 300 ft. from the end of the runway. No injuries were sustained by the 9 persons onboard the aircraft at the time. The intended destination was Miami Opa Locka airport.
Investigators from the Flight Standards Inspectorate division of the Civil Aviation Department were dispatched to North Eleuthera the following morning, to begin investigations into the cause of the incident (a runway excursion). Investigations are ongoing, with a team of investigators scheduled to return to Eleuthera tomorrow, Monday August 29, 2016.