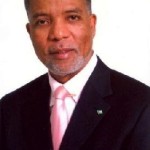 Bahamas Press is reporting Leon Williams will appear on the Steve Mckinney show of Hard Copy this afternoon on station 105.9FM.
BTC/ The Bust-up with the PM downtown and the Challenge to a public debate by Julian 'PEEL HEAD' Francis will be discussed.
LOCK AND LOAD to the most potent talk show in the Bahamas at 5 PM.