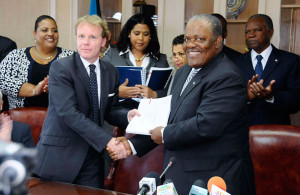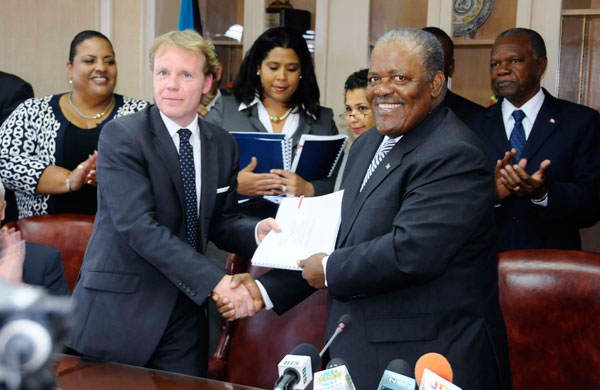 by Alicia Roache
roachea@jamaicaobserver.com
Losses have continued to grow in the quarter ended December 2010 for telecoms company LIME Jamaica according to the latest published financial report. But bosses are pointing to plans which it is hoped would lead to a turnaround to profitability for the company.
For the period, net loss stood at $1.3 billion, 270 per cent greater than the $351 million loss in the comparative prior year's quarter, but the launch of LIME's mobile TV, and a national marketing campaign also took place in the quarter and necessitated increased spending, company executives noted. They also pointed to the planned expansion of LIME's 3G penetration and other planned developments as prospects for a turnaround in profitability.
The negative results could not be mitigated by the mere 9.7 per cent increase in revenue for the quarter, but bosses cited progress in areas of the company's operations including the launch of the hugely popular mobile TV in the quarter, a strong growth in mobile gross adds and a reduction in postpaid churn by 14 per cent as positive results. Other ways in which the company hopes to stop the haemorrhaging at the bottom line are an expansion in the broadband penetration and landline business and a possible offloading of its field operations to a global service provider.
"The talks are geared at examining opportunities to achieve cost savings and improved customer service," LIME chairman Chris Dehring said in a statement to shareholders on the discussions with the provider.
However, the negative first quarter results followed a J$6.6 million increase in outpayments, 51 per cent more than that in the corresponding quarter of 2009; a $1.2 billion increase in other cost of sales, and a $220 million increase in total operating expenses.
The increase in total operating expenses, excluding depreciation and amortisation, was due to increased brand promotional activity and higher employee costs due to union pay agreements, Dehring said. There was a 28 per cent, or $237 million increase in employee expenses for the quarter and a 16.6 per cent increase in administrative, marketing and selling expenses, $1.9 billion more than in the prior year's quarter. At the annual general meeting held in September last year, then general manager Geoff Houston said LIME would 'more than double' its marketing budget for the 2010/2011 financial year.
A 23 per cent reduction in depreciation recognition, to $981 million mitigated a more significant decline in operating expenses. According to the statement by the chairman, "the decrease reflects increased depreciation in prior quarters as a result of the review of the useful economic lives of the asset base".
Losses also occurred in the company's foreign exchange line, with a $13 million loss in the quarter under review, versus a gain of $89.6 million in prior year's quarter as interest rates continued to decline as a result of the Jamaica Debt Exchange. Other finance costs declined however, $472 million, but this was not enough to mitigate an overall loss of $480 million in the quarter as finance income reduced 77 per cent to $4.8 million.
Garfield Sinclair, managing director of LIME Jamaica however conceded that the company still has a way to go back to profitability despite a vastly improved image and the mobile innovation. "We're now seen as innovators again, with exciting new services like mobile TV, which will only enhance our ability to permanently attract mobile customers to our network," Sinclair also said in a statement on the results.
"Our landline business will receive a much needed facelift in the coming quarter and has already begun to show renewed signs of strength in December with a 19 per cent increase in Gross Adds over the previous year," Sinclair said. In September last year, chairman Chris Dehring noted that LIME had already added over 100,000 new customers to its roster and would aim for more before the end of that year.
The company is also planning an improvement in its broadband penetration particularly in relation to small and medium enterprises.
"We believe broadband penetration continues to be far too low given its positive effect on GDP growth and we will therefore continue to work with the government and our communities to expand broadband service in Jamaica," Sinclair said.
Dehring remains positive about the future of the more than 140 year old company. "We continue to focus on our 3G expansion and investment in improved service delivery and customer service. We believe this will position us strongly to capitalise on the improved economic climate when the recovery begins," he said.