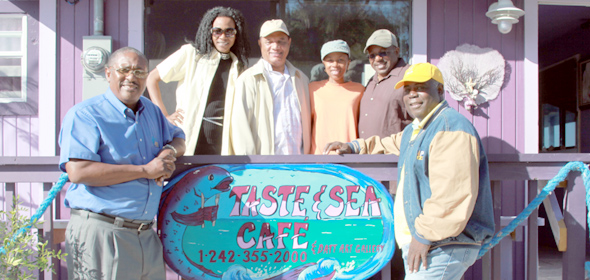 Exuma, Bahamas — The Exuma Cays was just one of the stops made by Progressive Liberal Party Leader Perry Christie, who along with Deputy Leader, Philip Brave Davis, and National Chairman, Bradley Roberts, lead a team of Party officers including newly elected PYL Chairman, Keenan Johnson, into the community over the weekend.
The incoming administration is already running a strong ground campaign; organizing and creating strategies as they get an in-depth look of what is needed to deliver changes across the country.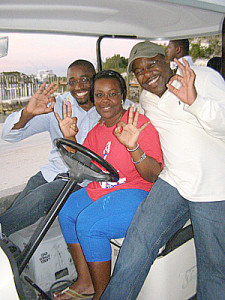 Cat Island, Grand Bahama, Abaco, and Exuma were the first stops on 'Listening' Tour by Party officials. PLP leaders met with key generals in the communities of Black Point, Farmer's Cay and Staniel Cay and were given firsthand accounts of the changes necessary to transform The Bahamas.
Residents were advised that responsibility will be taken to bring the issues of the respective communities to light and that policies will be created and enforced to address these issues.
Many residents were also advised to get registered for the upcoming general elections so that their voices could truly be heard in removing the outgoing FNM government.
A week has passed since its elections and already the newly formed executive team of the Progressive Young Liberals, PYL, led by Chairman Keenan Johnson, are on the ground, with the PLP hierarchy.
True to his word, Mr. Johnson stated earlier that he and his team would work tirelessly to ensure that every functioning PLP constituency branch is operating leading into the next general elections.
Exuma was the first stop where PYL officers assured young voters the Party will not only be supporting young people, but involve them in the decisions of the country.
The team engaged scores of locals who expressed their concerns and ideas for the beautiful island to Change the direction of the country.