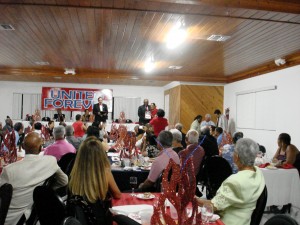 Clarence Town, Long Island — In a rebut to a Bahamas Press report this past week, MP for Long Island, Larry Cartwright, raced to the Tribune to confirm FNM support on Long Island is still very strong.
The FNM recently held a banquet to honour its party faithful in a desperate attempt to encourage Long Islanders to get registered.
However, despite the Party's efforts, the event was poorly attended and many chairs at the Clarence Town Community Centre were left empty.
Larry told the Tribune, "We had seating for 229 chairs in there. Roughly 12 to 13 chairs were empty. There were also persons milling about sitting, standing, walking around and many were standing outside.
"We had a full house."
What is laughable from this report was the fact that the Minister, the morning daily nor the FNM media team could produce one credible photo to dispute Bahamas Press' report. Nor could the minister or the paper give a reason why not one young person under the age of 30 years old attended the FNM event.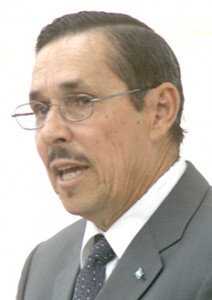 Fact is the room was half empty and had Larry given the Tribune a photo to suggest otherwise, his counting the 13 empty chairs cannot confirm a full house. BRING THE PICTURES and SHAME THE DEVIL!
BP warns the minister to look closely to the momentum building on the ground by PLP candidate Alex Storr, who is now citing the neglect by the FNM from north to south in that part of the Bahamas.
Larry should note Long Islanders are sick and tired of being overlooked and punished by this wutless incompetent FNM government. Long Islanders are being sold stink smelly water. They have had no major investments in all the years of an FNM administration, and they are concerned that while the minister paved the road, which leads to his home on the island, they are angered that major roadways have yet to be tarred!
We however agree with the minister, that Long Island is FNM country, but that does not mean come the next election, residents 'ga' shut their eyes to the neglect and show up at the polls and vote for PAPA!
Larry if ya know what is good for you we warn you, give Long Islanders what they want, or get the hell outta town! And again we warn you, the DAMN 'TERLET' PAPER CANNOT HELP YA! When yinner ga learn?