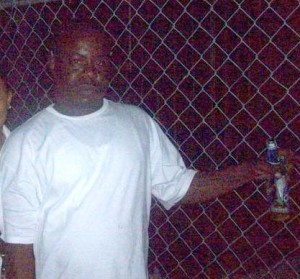 Nassau, Bahamas — Police are requesting the public's help in solving the country's latest homicides; Murders #274 and 275 since 2009.
The first homicide occurred shortly after 8:00pm on Friday night at the rear of a residence situated on Rock Crusher Road. Gunned down is
Anthro AKA BEANO KNOWLES age 36. Preliminary reports indicate that a group of men were playing a game of Dominos, when they were approached by a gunman who fired several shots at them. One of the men succumbed to injuries received on the scene, while another male is detained in hospital in stable condition suffering from gunshot injuries received.
The second homicide occurred shortly before 10:00pm on Friday 5th August, 2011 at Alexandria Boulevard located in Nassau Village.
Preliminary reports indicate that a male was standing in front of a building on Alexandria Boulevard, when he was approached by a gunman, who fatally shot him several times about the body. The victim was pronounced dead on the scene by EMS personnel. Bahamas Press confirms this victim to be alias BKU.
Police are investigating and are appealing to members of the public who may have any information regarding these two homicides, to contact them at 911, 919, the CENTRAL DETECTIVE UNIT at 502- 9991, 502-9910 or CRIME STOPPERS at 328-TIPS.
POLICE SEIZED TWO FIREARMS
Shortly after 7:00pm on Friday 5th August, 2011 officers from the Mobile Division, while on patrol, acting on information, went to bushes in the Florida Court area, where they discovered two unlicensed shotguns.
Police are actively investigating the discovery of both firearms.