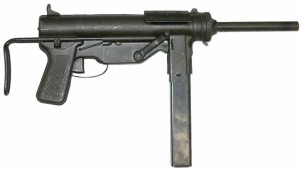 BREAKING NEWS <<<
News Breaking Now <<< Bahamas Press is reporting heavy gunfire is now being heard near First Street and Blue Hill Road area in the Grove. We advise motorist to avoid the area.
GRAND BAHAMA MEN ARRESTED FOR FIREARM
Two (2) Grand Bahama men spent the night in police custody after a search of their vehicle, by police on that island, revealed a handgun, ammunition and drugs. Officers reportedly arrested the men shortly after 4:00 pm on Saturday 25th June, 2011 at East Mall Drive. According to police reports, officers of the Mobile Division acting on information proceeded to the RND Plaza, East Mall Drive, where they observed a gold 1997 Buick Century occupied by two (2) males acting suspiciously. The officers conducted a search of the vehicle where they recovered the handgun, ammunition and a quantity of suspected cocaine. The men ages, 27 and 37 years of Bahamia Arms and Hunters were arrested. Active police investigations continue.
CENTRAL DIVISION CONDUCTS "OPERATION SAFE HARBOUR"
In an effort to ensure that downtown and its surrounding areas remain safe, officers of the Central Division have taken a zero tolerance approach to crime within their divisional boundary. In full force on Friday 24th June, 2011 between the hours of 4:00 pm and 9:00 pm, officers conducted "Operation Safe Harbour" which seeks to ensure that the downtown and its surrounding areas remain safe for our visitors and residents. At the end of the operation, fifty-five (55) people were cited for various traffic infractions such as: Failure to have windows of transparent view, defective vehicle having either one or no head light, rear light or brake light. Additionally, six (6) people were arrested, three (3) of whom were arrested on Outstanding Warrants of Arrest and four (4) motorbikes confiscated after they were found not licensed, inspected or insured. Officers of the Central Division would like to encourage members of the public who work or reside within the Central Division to partner with them as together we can create and safer Bahamas for all.
ARMED ROBBERY SUSPECTS NABBED BY OFFICERS OF THE SOUTHWESTERN DIVISION
Officers of the Southwestern Division arrested four (4) males in an armed robbery reported on Saturday 25th June, 2011 at Montgomery Avenue off Bahamas Boulevard, Carmichael Road. The officers arrested the males, ages 20, 19 and 17 years of Winton Meadows and a 28 year old of Meeting Street sometime around 6:35 pm on Saturday 25th June, 2011. According to police reports the men, one of whom was allegedly armed with a screwdriver, held a man at bay on Montgomery Avenue and robbed him of his cell phone along with an undisclosed amount of cash. Quick response from the police led to the arrest of the men at Bahamas Boulevard off Carmichael Road where they recovered a cell phone along with an undisclosed amount of cash, believed to be the property of the victim. Active police investigations continue.
POLICE INVESTIGATES ALLEGED DROWNING AT ELEUTHERA
Police are confirming the death of a Texas female at Savannah Sound, Eleuthera. The incident reportedly occurred sometime around 2:30 pm on Saturday 25th June, 2011 at Double Bay Beach, Savannah Sound. According to police reports, the 53 year old female of Well Circle, Houston Texas was along with family members at the beach when the incident occurred. The victim was taken to the local clinic where she was pronounced dead. Police investigations continue.