Bahamians who seek to lead us must take pride in their surroundings!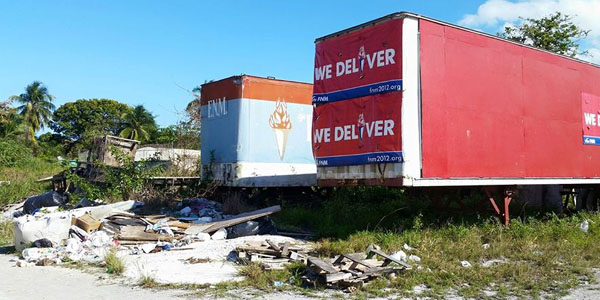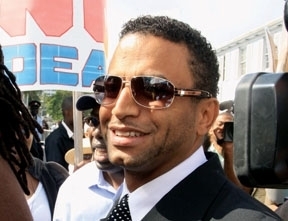 Nassau, Bahamas – The party which claims it has an excellent record on the environment is certainly not keeping up with the garbage in its own yard. This is the present site of the Free National Movement's trailer parking space on Mackey Street. The area is nasty, 'dutty' and low down dirty.
Last night on National Radio the DNA leader Branville McCartney spoke to the fact that Hubert Ingraham, who claimed he would fix the dump when he rolled into power the last time, failed to do it. McCartney scoffed at the former regime as he poked fun at the PLP!
What is clear is the fact that Ingraham and Brent Symonette left the country in the same state of a dump with record unemployment, record business closures, high electricity bills [with 6,000 without lights] and delivered a record national debt that has exploded to 6 billion dollars.
But Branville was a classic. In fact he branded the performance of the present opposition, left in place by Hubert Ingraham, as "clueless". Someone in the PLP should give Bran a medal!
But back to this: just a look at this mess in the photo above and it proves that the FNM was not ready! Not ready to govern in the past and certainly they cannot be ready now.
This is photo is just Deplorable! Despicable! Downright Nasty! And Appalling! Dey should hang their heads in SHAME!
Whoever is in charge of the FNM we at Bahamas Press say: CLEAN UP YA DAMN DUTTY YARD FIRST AND THEN COME TALK TO US ABOUT THE COUNTRY!
What a disgrace!
We report yinner decide!