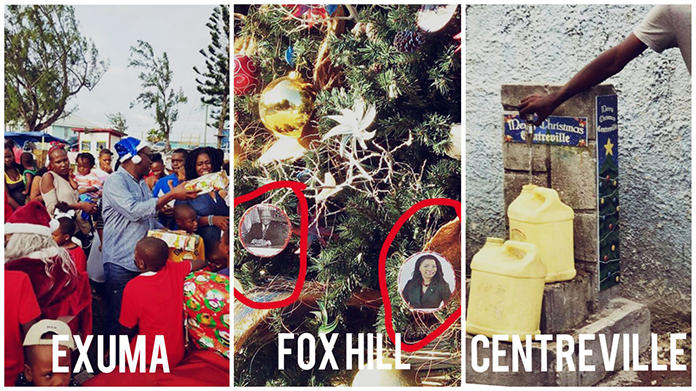 By Observer
One MP in Centerville is putting Christmas sticker on the pump for his constituents WELL WAIT!!!
Fox Hill MP is just as pathetic as the one in Centerville.
Chester Cooper aka Chester Claus is the MP for Exuma and Ragged Island. Mr.Cooper who is also the Deputy leader of the opposition PLP, had the lighting of the Christmas tree last week in Exuma. He is seen in the picture handing out gifts to the children in constituency of Exuma.
What is most disappointing with the Centerville and Fox Hill MP'S is that they are members of the governing party who won 35 seats to the PLP won 4 seats in which Chester Cooper is one. In typical PLP fashion the MP is their helping the poor while FNM MP could care less what happens to our citizens.
Do you think Bahamians are missing the PLP?
Do you think Bahamians are happy with the FNM government's performance thus far?
Is it still the People's Time after 5613 people have lost their jobs?