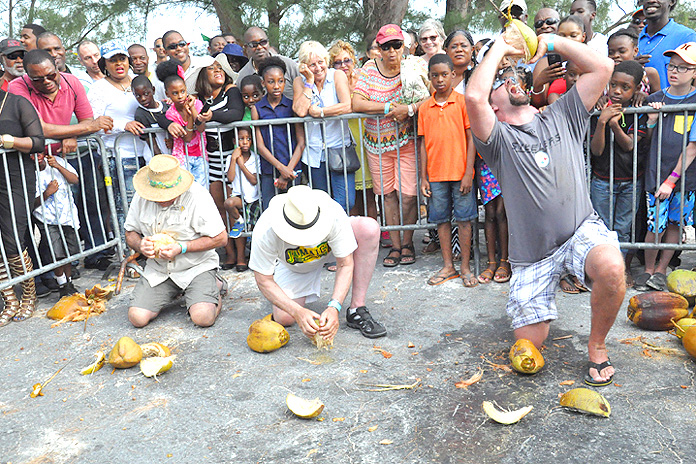 PELICAN POINT, Grand Bahama — For the past 18 years, every Easter Monday holiday residents and visitors have looked forward to attending the Annual Coconut festival in Pelican Point, Grand Bahama, and this year was no exception.
Hundreds of residents and visitors travelled to Pelican Point on Monday, March 28, to enjoy the best in coconut-based cuisine along with arts and craft.
The Coconut Festival was dubbed the kick-off for Grand Bahama's Pre-Carnival Celebration. The Pelican Point Event Planning Committee and Ministry of Tourism partnered to ensure that this cultural event assists the local economy, while continuing the showcase all things Bahamian.
Organizers along with the Ministry of Tourism officials said this year's festival was a huge success.