Protect Clifton Cay is another BIG LIE – Concocted by FNM hedge fund finance – Eileen Carron involved!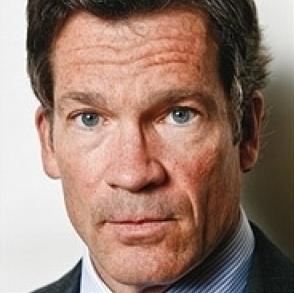 By tribunemedia242.com
Nassau, Bahamas — A LYFORD Cay billionaire has filed defamation charges against an alleged contributor of a local blog.
Hedge fund manager Louis Bacon is seeking an injunction against Earlin Williams over four articles posted on BahamasPress.com, according to a Supreme Court writ dated July 11.
The billionaire is also seeking damages, costs and further relief for the articles, which suggest his involvement in criminal activities such as smuggling, drug trafficking and bribery.
Chronologically, the first article, titled "Louis Bacon's Conspiracy and Corruption at Lyford Cay", was posted on May 4.
"The words complained of [in the article] meant and were understood to mean: that [Mr Bacon] is running a sophisticated international smuggling and drug trafficking ring with the co-operation and/or consent of the previous FNM government of The Bahamas," the writ stated," and [Mr Bacon] is attempting to drive another resident of The Bahamas, Peter Nygard, from his home in order to stop Mr Nygard disturbing such activities carried out by [Mr Bacon]; that [Mr Bacon] was involved in Dan Tuckfield being 'killed' and cremated to cover up evidence of such activities of the illegal smuggling operation."

The second article was posted on May 6, titled "Smuggling, How a Billionaire Plays Nintendo – Meet the Three Louis Bacons".
The third article was posted on May 9, titled "Louis Bacon hedges a bad bet in The Bahamas as ruling FNM trounced in General Elections". The article was also published by news daily Bahamas Journal on May 10, according to the writ.
The writ stated: "The words explained in article one meant and were understood to mean that the [Louis Bacon] is guilty of various forms of criminal conduct, including smuggling and harbouring of individuals who are under the suspicions of the Bahamian Immigration Authority; that the plaintiff has bribed Government officials to cover up this illegal activity."
The fourth article was published July 9, titled "Will Louis Bacon move operations to TI as dragnet closes on him in The Bahamas".
Mr Bacon is represented by Graham Thompson and Co.