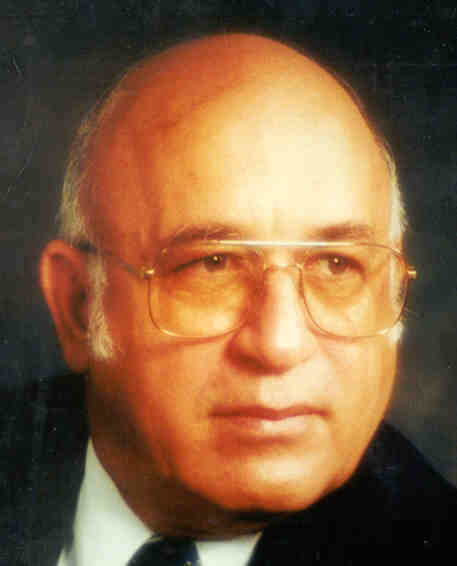 By Pierre V.L. Dupuch, January 22, 2010
Other than the earthquake in Haiti, Malcolm Adderley's resignation and the resulting bye-election in the Elizabeth Constituency seems to be the talk of the town.
Malcolm Adderley had every right to resign his seat, but the real question is "why?"
He had every right to disagree with the PLP and cross the floor. After all, Sir Winston Churchill was famous for it. If he did not believe in his party's position, he simply voted with the other side. This is real democracy at work.
He has every right to disagree with Perry Christie. It is his right to express that disagreement. The real question is "what was the disagreement about?"
He has the right to do all those things, but what he does not have the right to do is to "trash" the system of government for his own selfish ends. When Mr. Adderley first came to the House of Assembly he sat immediately behind me. My first real conversation with him was about his reason for being there. It was then that he told me in no uncertain terms that he would not be there if Christie had not promised him a Cabinet post. He was very angry that Christie had not lived up to his word.
I was concerned. Here was a man who was there because he had been promised a Cabinet post, not because he wanted to serve the people.
But Malcolm Adderley is not alone with these sentiments. There are many in Parliament with the same objectives.
What bothered me is "why" he resigned. Was it as the newspapers reported? Was it because Prime Minister Ingraham promised him a "Judgeship?" If this is so, it is serious, and people should be worried, very worried.
Our system is based on the complete separation of the Judiciary from the Parliament. This lies at the base of our system. Separation. Complete independence from each other.
If it is true that he had been promised this in return for resigning his seat, does he not compromise himself?  Can he be fair in his judgment when called on to make a judgment against a government which has just saved him from the jaws of bitterness and given him a more lucrative position?
He has put himself in the precarious position of making a judgment that should not only be objective and fair; it must APPEAR to be objective and fair. Can this be done?
A case in point was reported recently that the Chief Justice,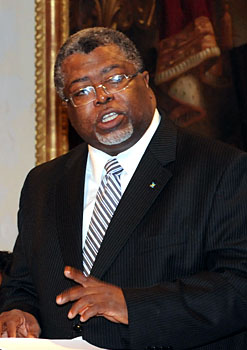 , was seen in a car with the Prime Minister in the Elizabeth Constituency. It APPEARED that he was campaigning. Although it may not have been "fact" that he was campaigning it APPEARED to be fact. And that is all that was needed to "trash" the system. If true, Sir Michael Barnett and Prime Minister Hubert Ingraham should be ashamed of themselves, and the country should be alarmed.
Separation? Lets put it together. Claire Hepburn was appointed by Hubert Ingraham as an FNM Senator. She was then appointed by Hubert Ingraham to be the Attorney General. She was then appointed a Judge.
Then came Michael Barnett. He was appointed an FNM Senator by Hubert Ingraham. He was then appointed Attorney General, and then Chief Justice of The Bahamas and became Sir Michael.
And now comes Malcolm Adderley. Saved from the jaws of bitterness by Hubert Ingraham, it is now reported that he will be appointed to the more lucrative position as a Judge of the Supreme Court. It is reported that he will replace Mrs. Cheryl Albury whose application to serve for two more years has been turned down. But she and Malcolm Adderley are reported to be the same age? They both must retire at 65 unless they are allowed to serve for two additional years.
If they extended Mrs. Albury's term by two years, the Government would only have to pay one person a pension. If all that I hear is true and Mr. Adderley is appointed, the government will have to pay two pensions. Wow!!
Remember, a Judge and his/her judgments must not only be objective, they must APPEAR to be objective. Which of these judges would preside over a potential election case resulting from the upcoming Elizabeth election?  Before making a decision, just remember what I said – a judge must not only be fair and objective, his/her judgment must APPEAR to be fair and objective.
It is unfortunate that it is necessary to have to call names. Really, names don't matter; "precedent" is what counts. According to our system of Justice actions taken ten years from now will be justified by the "PRECEDENTS" we create today. Do we wish to saddle our grandchildren with this? Maybe they will be faced with a Mugabe or Chaves as their leader or Prime Minister, and I can assure you, men like these would welcome this kind of precedent.