Kevin Andrews and his girlfriend were murdered in their sleep on Jan 2nd morning! WHO WANTED THEM DEAD IN MONTELL HEIGHTS?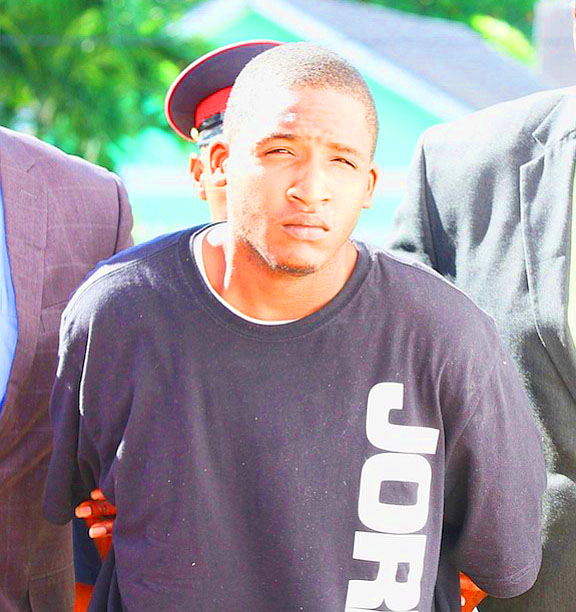 NASSAU| Back on October 28th, 2014 two men were accused of a home invasion in the quiet community of Blair.
With guns loaded, the men charged were Tiano D'Haiti and Kevin Andrews. It was alleged at the time that both shot and killed Robert Andre Cartwright dead following the home invasion. While D'Haiti in 2017 was convicted of the murder his co-accused Andrews was acquitted.
By way of information following appeals, D'Haiti was granted bail, and in March 2022 – WALKING UP AND DOWN in the country like a free man – police arrested him for violating his bail conditions. D'Haiti, however, won that charge by police as according to his team of defense attorneys his bail conditions were relaxed, and therefore, he had not violated the conditions as suggested by police. Anyway…
Fast forward to today. On January 2nd, 2023 around 3 am while Saxons' powerful orchestra was beating Bay Street badly, gunshots were loud in the Montell Heights community. BP reported the scene as it was unfolding. A male who we now know as, Kevin Andrews, and his girlfriend while sleeping were shot dead multiple times in their sleep in their heads. Was Andrews a crown witness? And is D'Haiti his former co-accused still on bail? These are things we JOE PUBLIC need to know.
Police are not saying much, and well, all we heard was that two people were shot dead with little to go on.
With BP you guys now know a little more and must ask ourselves – WHO WANTED KEVIN ANDREWS DEAD?
We ga report and let yinner decide!