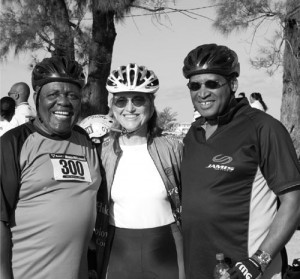 Hatchet Bay, Eleuthera
— Bahamas Press was in Hatchet Bay, Eleuthera today to participate in two exercises. Firstly, we went there to witness the launch of the Ride for Hope with many of our friends in the cycling world.
The morning event started off well. The rich and poor, black and white all came together to raise money in an effort to fight Cancer. But while riders rode this morning tragedy struck. A cyclist succumbed to a massive heart attack.
Dead tonight is 'Jink' McCardy. He never made the finish line and tonight we offer our condolences to his family.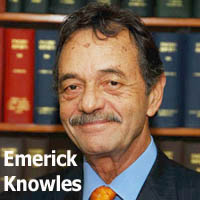 The Ride for Hope is quickly becoming the Ride to Death. Last year newly appointed Queen's Counsel, Emerick Knowles, suffered a massive heart attack while on the ride and because of the lack of medical equipment on the island, he died. 
We believe the event should be moved to a location where proper medical facilities can be met. If Marathon Bahamas could be held in Nassau City, why can't Ride for Hope?
Bahamas Press also found it a sad occasion as we lay to rest a decent man of Hatchet Bay, Rev. Carey.
Now he is the father of that political hack name Peter Carey, the only JACKASS in the family. Hey, every family has a true and absolute JACKASS, and Peter is one.
Visible in the church was the incoming Prime Minister Rt. Hon. Perry G. Christie.
Unlike his political rival, Christie proves any day he is a forgiving and compassionate man; born with a heart for people. And while Christie was there, the same could not be said for the FNM leadership who is afraid of church like cat avoids water.
All in all Eleuthera was a sad place today. May they rest in peace!