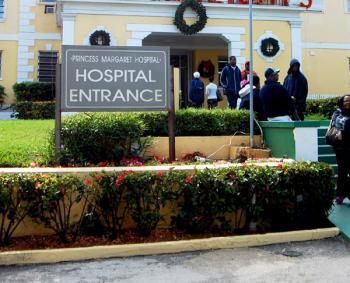 Nassau, Bahamas – There are some stories ONLY Bahamas Press can deliver and here's one of those stories where members of the WUTLESS DUTTY TOILET PAPER have no depth nor the institutional memory to present to the public.
Thursday evening BP reported breaking news of a murder in the Farrington Road area. We reported it to be the 165th since 2009. We noted that a man had been shot multiple times about the body and died on the scene.
Police confirmed 39-year-old, Clarence Antonio Rolle, was the victim found dead as he drowned in his own blood last night. He was one of three men shot by a gunman as they were in the Wallace Road and Eden Street area. The other victims were rushed to the hospital and are listed in critical condition.
Now here's what police and members of the WUTLESS media are not telling the public.
Rolle you should know is KNOWN TO POLICE! That's the first thing. He was arrested following the famous death of Nurse Joan Lunn, the senior sister, who was fatally shot in the heart and died instantly back in 2001.
Nurse Lunn was about to deliver water to a patient while in the Princess Margaret Hospital. That patient was Anthony "Blackus" Saunders, a local who was nursing wounds after being shot several times during a drive-by. Police believed this same Rolle [the man fatally shot last night] was one of the gunmen in that tragic, horrifying ordeal; a crime, which to this day went unsolved and left an innocent British trained nurse dead.
BP wonders why is it those in the WUTLESS MEDIA are so absent from detail and are void of the "INSTITUTIONAL MEMORY" necessary in the profession of journalism? Not one damn reporter asked the police if they know Rolle. Not one questioned his history with the police. No one researched his track record; Nevertheless, members of the wutless media seek to inform the nation? THEY HAVE NO SHAME!
WAKE UP PEOPLE, WAKE UP! Natural Justice is being exercised in this town BIG TIME! However, to some, this is just another murder, and some other family is grieving.

WE NEED CHANGE!