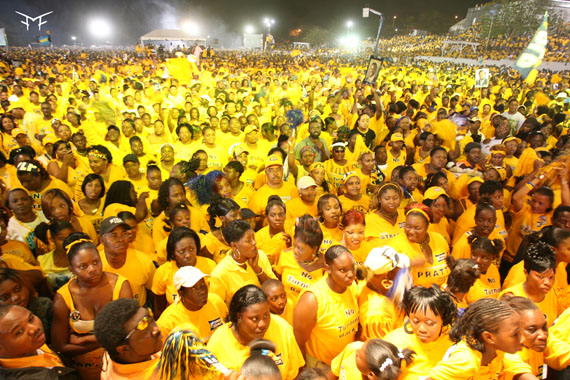 PLP PRESS STATEMENT: Last evening the National General Council of the PLP accepted and approved the recommendation of the Party's Convention Committee that the Annual Convention scheduled for this year be suspended and in its place the party will host a series of Family Island regional Conventions under the theme 'The Voice of the people".
The Island gathering of PLP's will take place across the Commonwealth of The Bahamas. Each gathering will bring the PLP Leadership closer to the Bahamian People. It will mark the first time that any Political Party would have staged mini conventions on each of the major islands in the Bahamas. The series of mini Island conventions will culminate with the National General Convention for a date to be announced in 2011.
The PLP is committed to meeting with and talking to the Bahamian People across the Commonwealth of The Bahamas. Such gatherings take on greater meaning as we near the critical time in our Country when the people will decide who will govern The Bahamas. The PLP believes that the people must be heard. The PLP is cognizant of the fact that while Bahamians have common issues, some issues differ from Island to Island. The Party Leadership will attend each event and will listen to the Voices of the People.
The mini conventions will feature the voice of the people, their plight, their thoughts and their ideas. The people will hear from the Leadership of the party who will speak to vision for the 21st century.
The mini convention series will kick off in Grand Bahama next month. Grand Bahama has been hardest hit by the neglect of the FNM. The unemployment rate is at an all-time high, crime is at an all-time high and the economy is at an all-time low. The future of Freeport, the concessions under the Hawksbill Creek Agreement and the continued and unabated damage to the environment are matters that will face the Grand Bahama electorate. These critical items will be on the agenda for the Grand Bahama mini Convention.
The full schedule which will be announced next week will include a series of regional conferences slated for New Providence.