Man was shot twice and left to dead in a track road…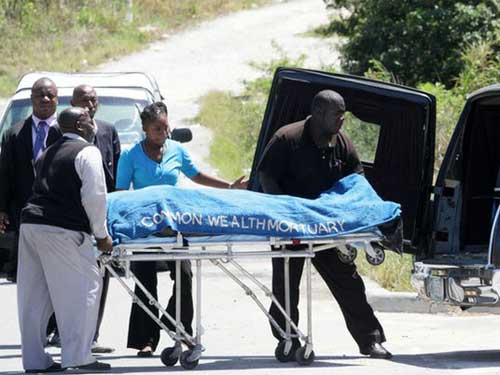 Nassau, Bahamas — Breaking News coming into Bahamas Press confirms there has been another murder in the capital this time on a dirt road in the South Beach area.
Reports confirm the victim of this latest homicide was found around 10am this morning. The victim had just been released from Fox Hill for a major incident and was wearing an ankle bracelet.
All we ga say is this – IF YA CANNOT HANG DEM – IT LOOKS LIKE PEOPLE ARE DOING IT THEMSELVES.
Two gunshot shells were found near the body. The victim was wearing a bloody white shirt and jeans. His identity is still unknown.
BP RECORDS THE 66th murder victim for the year. THIS PHOTO IS A FILE PHOTO BEING USED FOR THIS UPDATE!