Operators carrying guests in the largest tour operation on the island had no license!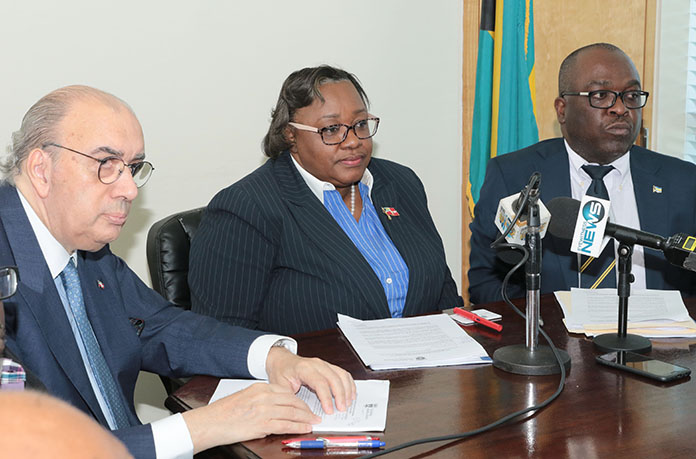 NASSAU, The Bahamas — Board Members of the Bahamas Maritime Authority (BMA) presented the government with a report of their findings following the marine safety investigation into an explosion resulting in the loss of life and injuries onboard a 37-foot charter boat at Exuma on 30th June 2018.
The operator of the vessel was Four C's Adventures company. A press conference led by Chairman of the BMA, Mrs. Denise Lewis-Johnson, was held at the Ministry of Transport on Monday, 1st October.
According to Captain Dwayne Hutchinson, the exact cause of the explosion could not be determined due to the significant damage sustained during and after the explosion.
He said, however, that it can be considered with a 'high degree' of probability, based on the passenger seating positions associated with the severity of injuries sustained, that the explosion was in the proximity of the starboard fuel tank resulting in the release of a blast wave on the starboard side, beneath the front three rows of seats.
The investigation also revealed that the Port Department lacked sufficient resources to properly control and regulate commercial water craft operating in Exuma and in doing so, was unable to enforce the requirements of the Commercial Recreation Watercraft Act.
The report also included recommendations to both the owner of Four C's Adventures and the Port Authority. Pictured L-R: Mr. Peter J. Goulandris, Deputy Chairman, BMA; Mrs. Denise Lewis-Johnson, Chairperson; and Captain Dwain Hutchinson, Acting Managing Director/CEO, BMA. (BIS Photo/Derek Smith).