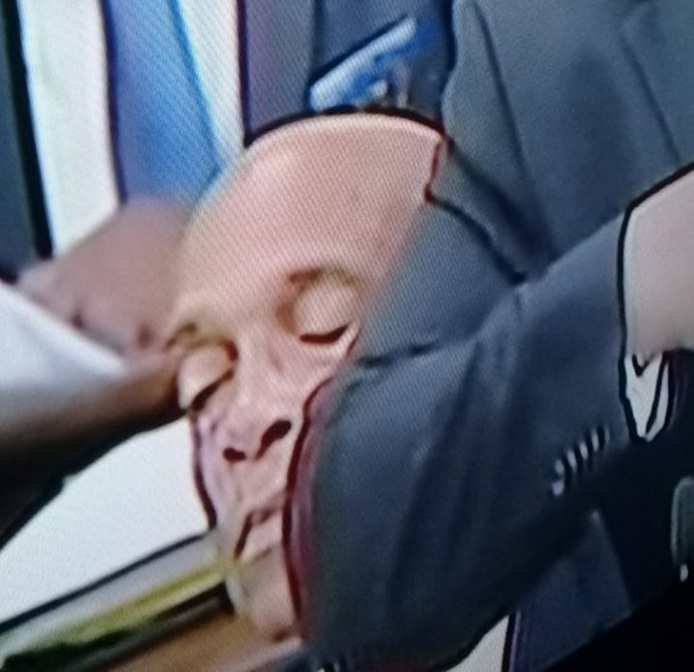 Nassau – After firing all those scores of those 52-week workers in the classrooms for "Sleeping" and failing to work according to Minister Lloyd look what he is now doing?
OUT LIKE A LIGHT! While he on the job and teachers are not being paid – Lloyd SLEEPS!
While lunch vendors waiting on their funds – Lloyd SLEEPS!
While school bus drivers are protesting for lack of payment and now the students cussing for teachers – Lloyd SLEEPS!
And get this silent Belinda Got suspended. WHAT A TIME! WHAT IN DA HELL IS DIS?!
We report yinner decide!