Dame Marguerite Honours the HEROS of the HMS Flamingo!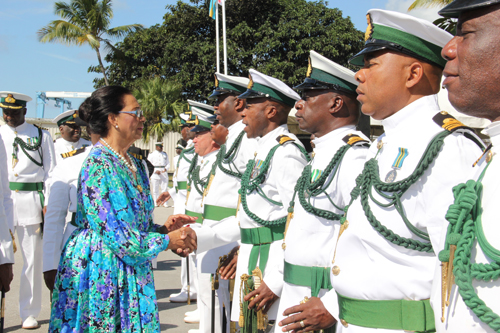 Dear Editor,
On May 10th we will go to the polls and it will once again deliver a great display of our fledging democracy which has been tested for over 200 long years. This is great!
Today, I listened to the concerns of those opposite who have taken the view that May 10th should not have been selected as it is the same date when those of the Defence Force died at sea.
Readers should remember that it was our dream to govern ourselves, to choose a government – from the MAJORITY – to protect the state and guard our people and where this process of majority rule has come. It is really a more sacred day that no individual or group can hold any claim to.
Come Election on May 10th, 2017 Bahamians everywhere, through our democratic process, shall remember the men who fought to keep our traditions and guard our country. They died so we can enjoy this process, and therefore, May 10th is not just an appropriate day but a day that will share a wonderful occasion all Bahamians love and enjoy!
Forward Together!
Signed,
K. Pinder