Boy, I tell ya! People are really falling in love with and in the Bahamas!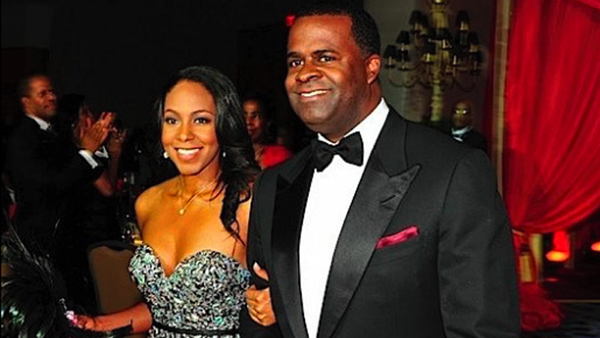 Ahhhhhh the Aristocrats and Royals
Nassau, Bahamas — Now, when Bahamas Press tells you something, you know we are onto hot news.
We were having dinner at the Dune Restaurant in the Ocean Club Resort last night, planning how we are going to work the new direction for the Bahamas and guess who we spotted? The mayor of the city of Atlanta, Kasim Reed, who is arguably one of Atlanta's most eligible bachelors, with a drop-dead gorgeous woman at his side.
And guess who the 42-year-old politician was with? Sarah-Elizabeth Langford, a 33-year-old former beauty queen. Now, if you follow the global geo-political landscape like BP, you would know her father, Arthur Langford, Jr., was once an Atlanta city councilman and Georgia state senator. This is huge because this could be political royalty in the making.
BP almost choked on our steak 'cause we are certain we saw a glittering diamond ring on the Queen's finger.
News only Bahamas Press can confirm suggests the couple are in the Bahamas and are staying at the beautiful, luxurious Ocean Club on a mini-vacation.
And here's more – Mayor Reed has proposed to his soon-to-be bride. The couple is headed to the altar – but get this – though BP will not get an invitation as we are used to being treated like DIRT from politicians – we promise you only Bahamas Press will be able to bring yinner the blow by blow report on this latest matchmaking…
Congratulations!
We report yinner decide!