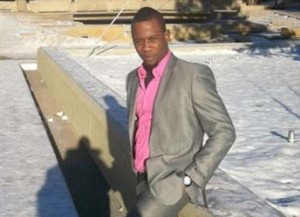 By Greg Smith
Publication: theday.com
The state Office of the Chief Medical Examiner has ruled the Oct. 4, 2014, death of a 31-year-old man while in New London police custody a homicide, caused by the actions of police that led to complications with what appears to have been an existing sickle cell disease.
Lashano Gilbert died because of a "physical altercation (restraint, electric shock, pepper spray) during acute psychosis complicating sickle cell hemoglobinopathy," according to Chief Medical Examiner Dr. James R. Gill.
A death certificate was filed in the city clerk's office on Feb. 10. Gilbert's family said they learned of the results last week, and it has only served to reopen a flood of emotions over his loss.
While the medical examiner has ruled the death a homicide, there is no indication of any criminal wrongdoing. Homicide is an indication that Gilbert's death was at least in part caused by the actions of others.
The Connecticut Office of the Chief Medical Examiner uses "homicide, suicide, accidental, natural, therapeutic complication or undetermined," to classify deaths.
Gilbert, a native of the Bahamas, died while in police custody following his arrest in connection with what police said was an attempted carjacking on the evening of Oct. 3.
His death followed the second use of a Taser by police within an eight-hour period.
Gilbert's first contact with police came at 6:32 a.m. on Oct. 3 when police were called to the area of 143 Garfield Ave. for report of a man following a woman and acting irrationally. Police who made contact with Gilbert said he was acting oddly. There was no formal criminal complaint, however, and at the time he did not appear to be a danger to himself or others, Acting Police Chief Peter Reichard said Friday.
Gilbert, who family said graduated from medical school in Cuba, had arrived unexpectedly in New London a day earlier.
More than 12 hours later, at about 7 p.m., police said Gilbert had jumped into the open window of a car at Williams and Broad streets, motioning as though he was attempting to stab the female driver, though he did not have a weapon. Police said Gilbert was in an altered state of mind and speaking in a bizarre manner.
Police deployed a Taser when he rushed at an officer at the scene, Reichard said. Gilbert was taken to Lawrence + Memorial Hospital, where he was restrained due to erratic behavior and the Taser prongs were removed. He was released back into police custody.
Gilbert was locked in a holding cell at headquarters where police said he was calm for a time and spent time performing calisthenics.
At one point an officer entered Gilbert's holding cell because Gilbert started twisting a pair of pants as if to make a rope, according to police.
Police said Gilbert pushed officers away from the open cell door and escaped into a booking area, threw objects at officers, grabbed an officer's Taser and held a female officer in a headlock. He also bit an officer several times on her foot and ankle while police tried to handcuff him.
Reichard said Gilbert had tried to rip a breath alcohol tester machine off the wall and tossed an air tank at an officer. The incident is captured on video surveillance cameras.
Police again used a Taser along with pepper spray on Gilbert at that time. Gilbert was used twice during the struggle with three officers, Reichard said. This time Gilbert was "drive stunned," which is when a Taser weapon delivers a shock when placed against the body with the shooting mechanism is removed.
Reichard said officers tried their best to keep Gilbert under control without causing him any physical harm.
Gilbert suffered an unknown medical condition while being taken by ambulance to L+M. Reichard said two officers in the ambulance aided in performing CPR. He said he does not believe there was any criminal wrongdoing.
Gilbert's death certificate cites his time of death as 3:23 a.m. "It was an unfortunate outcome. The last thing an officer wants to do at any part in their career is to have any part of the responsibility for the death of a civilian," Reichard said.
Gilbert's cousin, Kasi Fletcher of Waterford, said the family is heartbroken.
"It's hard to hold back the emotions with something like this," Fletcher said. "We're all still pretty much in shock. We passed the word along to (Gilbert's) mother. She just wants justice."
Fletcher said the family has heard very little in the way of remorse from town officials or police about Gilbert's death.
"Not a word," Fletcher said. "Crickets."
Fletcher said he knew the death was revealed to be a homicide but was not familiar with the details of Gilbert's cause of death. He said family knew Gilbert, who was a medical student, to be healthy.
The Centers for Disease Control and Protection defines sickle cell diseases as a group of inherited red blood cell disorders which can block blood flow and cause pain and other serious problems such infection, acute chest syndrome and stroke.
Hartford attorney Jamaal Johnson, who was retained by members of Gilbert's family, declined comment for this report.
Detectives with the state police Eastern District Major Crime Squad are in charge of an investigation into the case. A state police spokesman was unable Friday to provide the status of that investigation. Reichard said the department is conducting its own internal investigation.
Results of the state police investigation will ultimately be turned over to the New London County state's attorney for review. It would be up to the state's attorney to determine if there was anything criminal to Gilbert's death.
Local police union President Todd Lynch said Friday officers here and elsewhere have been unfairly criticized for essentially doing their duty to protect the public.
"There are some situations that our officers must respond to," Lynch said. "We cannot run away. We cannot call anyone else for assistance. We have to act. No matter what color, creed, sexual orientation, religion, anything. That's what our officers did that night."
"None of those officers involved wanted to go home that night thinking their actions caused the death of someone. Nobody wants this to happen," Lynch said.
g.smith@theday.com
Twitter: @SmittyDay