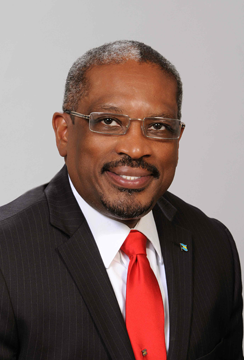 "For unto us a child is born, unto us a son is given; and the government
shall be upon his shoulder, and his name shall be called Wonderful Counselor, Mighty God, Everlasting Father, Prince of Peace." Isaiah 9:6-7
As we enter one of the most celebrated seasons of the year,  I send heartfelt greetings to the residents of the great constituency of Killarney and to the entire Bahamas.
We are celebrating during some of the most difficult economic and social times that The Commonwealth of The Bahamas has ever seen, but in spite of that, we are still blessed!
I encourage all of us to remember that the birth of Christ is the reason for the celebrations and that he is our greatest source of help during these difficult times. May we celebrate by turning to him, by praying and becoming united with each other and assisting those among us who need it most.  No one can do everything, but everyone can do something.
May the God of grace and comfort fill us all, with joy and peace in believing, so that by the power of the Holy Spirit we may abound in hope.
Have a  safe and enjoyable Christmas & a Happy New Year!