Victim in that fatal mishap Fredrica Darville – May She Rest IN Peace…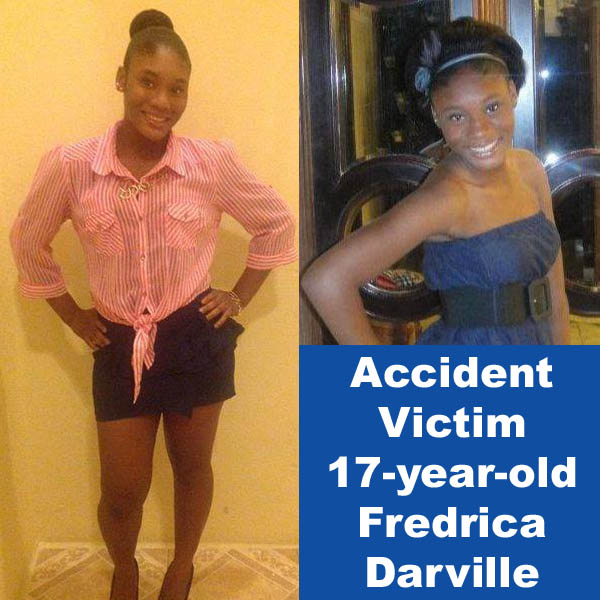 Nassau, Bahamas — Police are investigating a traffic fatality that has left a 17 – year old female dead on Monday.
According to reports, shortly after 10:00am, Police received a report from hospital officials that a female had succumbed to injuries received in a traffic accident that occurred earlier this morning.
Preliminary reports are that shortly after 2:00am, the deceased was an occupant of a vehicle that collided with a motorcycle on Shirley Street near Collins Avenue. The deceased was taken to hospital where she later succumbed.
Rest Eternal Grant Unto Her O Lord!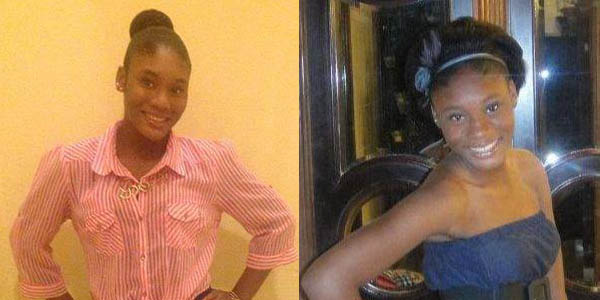 Police needs your help is arresting suspects connected with the fatal shooting of that Bagman for the Number House!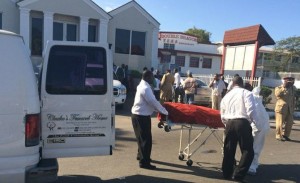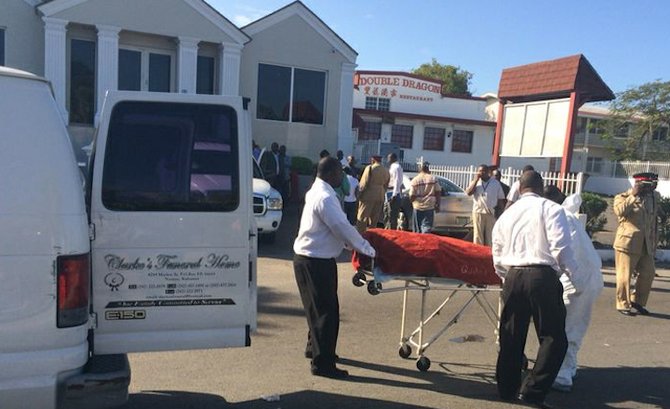 Nassau, Bahamas — Police are requesting the public's help in solving a shooting incident that has left one man dead on Monday.
Shortly after 8:00am, Police received a report that a man was shot in a truck in front of a business establishment located at East Bay Street. Police on arrival at the scene met the lifeless body of a male behind the driver's wheel of a white Dodge Ram truck with a gunshot wound to the head. The victim was pronounced dead at the scene.
Preliminary reports indicate that the victim had just collected the deposit bag from a local business establishment when two men in a green Honda Civic car pulled up. One of the men exited the vehicle armed with a handgun, fired a shot at the victim and took a bag from the seat of the truck. The two men then sped off in the Honda vehicle.
A short while later police recovered the getaway vehicle in the Okra Hill area.
Investigations are ongoing.
MARIJUANA FIELD FOUND IN ANDROS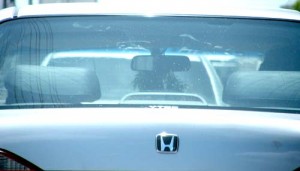 Police have located three marijuana fields in North Andros, with an estimated street value of $250,000.00.
According to reports, shortly after 9:00am, a team of officers from the Drug Enforcement Unit assisted by officers from the Andros District, acting on intelligence, went to bushes in the North Andros area, where they discovered three separate marijuana fields.
Investigations are ongoing.
POLICE RECOVER FIREARM
According to reports, shortly after 2:00pm on Monday 23rd December 2013, Firearms Tracing and Investigations Officers, acting on intelligence, went to a bushy area on Romer Street, Fox Hill, where they uncovered a handgun along with a quantity of ammunition. No one was arrested in this matter.
SHOOTING VICTIM IDENTIFIED
Police have identified the man shot and killed at Malaysia Way and St. Vincent Avenue, Elizabeth Estates on Friday 20th December 2013, as 37 – year old Tamar Ricardo Pennerman of Trinidad Avenue, Elizabeth Estates.
POLICE INVESTIGATES STABBING
Two men ages 22 and 21 years are detained in hospital as a result of a stabbing incident that occurred on Monday.
According to reports, shortly before 8:00pm, the victims were involved in and altercation with an unknown man resulting in the man stabbing both of the victims. The suspect fled the scene in a Honda vehicle. The victims were taken to hospital via EMS. One victim is listed in serious condition and the other is in stable condition.