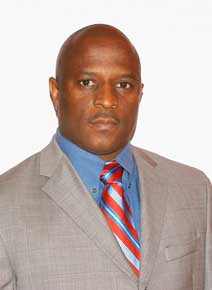 Nassau, Bahamas — Michael Pintard ran to the "Wicked Witch" of the East this morning like the character "Squealer" in the book Animal Farm to seek her intervention on some cyber attacks he has been getting on BP.
Now get this, Pintard is a bad potential candidate for the FNM who has ran through more than four constituencies seeking a nomination. His recent attempt to run in Blue Hills resulted in the association members resigning from the branch. Pintard's visit lasted only a few days.
Lately he has trotted to the people of Cat Island, Rum Cay and San Salvador telling the people he is one of them, but if you know islanders, they have nothing to do with people who did the "Whitney" thing. [We would tell ya later what that is].
And so Pintard being the retarded, weak, and lazy potential candidate has  turned "Squealer" this morning  and attempted to hold off attacks from BP as he sought pardon from the "Wicked Witch" of the EAST!
Everybody and they mah knows the FNM is in trouble; you don't have to ask the WITCH THAT! Everybody and they pah knows, Pintard is in deep deep trouble, as NO FNM CONSTITUENCY wants him.
This morning he told the 'Terlet' paper he has organized $50,000 worth of supplies set to set sail for Cat island on Tuesday morning, it is a good thing mama isn't waiting on that water from Pintard, or she would be in heaven's choir by now sitting in her new heavenly mansion.
The people of Cat Island don't want anything from Pintard weeks after their electricity supply has been connected. Bamboo Town didn't entertain him. Blue Hills chased him and Grand Bahama gone GREEN. So where is Pintard going?
He told the 'Terlet' paper he is now eyeing the Chairmanship of the FNM. Looks like since he could close down a branch he want to shut down the Party!
Michael Pintard is 'Still Standing', [RED curtain close]!