McAlpine Welcomed to a HERO's Welcome on Grand Bahama – Where FNM T-Shirts are burning!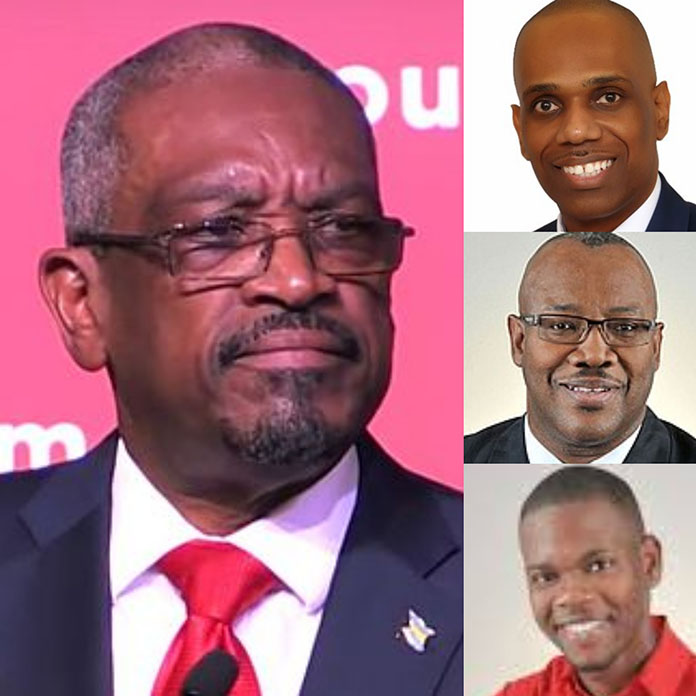 Nassau – After getting fired by the FNM Leader Opposition groups on Grand Bahama gave Fredrick McAlpine a Hero's welcome.
Yesterday Prime Minister Hubert Minnis fired three Parliamentary Secretaries MPs Travis Robinson, Vaughn Miller and Fredrick McAlpine.
PM Minnis is now facing serious backlash as a result the decision. The three MPs joined The PLP in voting against the 12% hike on VAT in the 2018/19 Budget. A budget opposition leader Philip Brave Davis confirmed had no rationale or models to force a hike on on Bahamains.
Yesterday afternoon as the events unfolded the Cabinet Office issued the following statement:
"It is announced for general information that in exercise of the powers.conferred upon Her Excellency by Article 81 of the Constitution and in accordance with the advice of the Prime Minister, the Governor-General has revoked the existing directions given to Mr. Travis Robinson as Parliamentary Secretary in the Ministry of Tourism and Aviation and Mr. Vaughn Miller as Parliamentary Secretary in the Ministry of Social Services and Urban Development.
"Under the provisions of the Manual of Cabinet and Ministry Procedure, Part II, Section III, Item 21, Parliamentary Secretaries, like Cabinet Ministers, are bound as a condition of their continuance in office, to support Governmental decisions in public.
"The Governor General, in accordance with the advice of the Prime Minister has also revoked the appointment of Mr. Frederick McAlpine as Chairman of the Hotel Corporation of The Bahamas Board."
BP broke the report Monday how Cabinet met on Sunday to decide the fate of anyone opposing the 2018/19 Budget will be fired by Minnis.
We can now tell you PM Minnis in a few days plans to shuffle his Cabinet. Some will be fired out of there! The pressure is heating up and all we say all hell is about to break loose.
We report yinner decide!