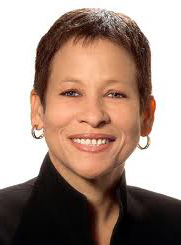 NASSAU, The Bahamas – Minister of Transport and Aviation the Hon. Glenys Hanna-Martin said, on June 11, 2012, that there are issues that need to be addressed by her Ministry, as well as solutions to be instituted, in terms of developmental initiatives that will assist in the ministry meeting its mandate.
"The mandate of the ministry is to create a rational, efficient and effective air, sea and ground transportation system," Minister Hanna-Martin said during her contribution to the 2012-2013 Budget Debate in the House of Assembly.
"The achievement of this mandate will impact directly the quality of our communications and solidify our social cohesion and will promote and facilitate our economic growth and help us to create a competitive edge in global affairs.
"In short we will be a better country if we achieve our mandate."
Minister Hanna-Martin said that her ministry comprises the following components: Aviation – which includes the Department of Civil Aviation; the Airport Authority; Nassau Airport Development Company – which includes the redevelopment of the Lynden Pindling International Airport; Nassau Flight Services; Maritime Affairs – which includes the Port Department including the management of Prince George Dock, mailboats and the Bahamas Maritime Authority; the Post Office; the Road Traffic Department and the Department of Meteorology.
She added that public funds continue to be committed to the upkeep of our various airports and seaports and public docks, inclusive of monies being dedicated to ensuring that many Family Island airports meet international mandates for safety and security at airports.
"These funds will be applied to fencing around airports in North Eleuthera, Exuma, Bimini, San Salvador and Treasure Cay," Minister Hanna-Martin said.
Crash/fire rescue equipment is either being refurbished or repaired at airports in Rock Sound, North Eleuthera, Governor's Harbour, Marsh Harbour, San Salvador, New Bight and Bimini, she said.  Additionally funds will be utilised in acquiring vehicles to conduct security surveys of the perimeter of airports and runways and for the acquisition of landscaping equipment to ensure runways and their lightings are unimpeded.
To ensure that there is no break in communications at strategic airports, communications equipment is being acquired including satellite radios and monies have been reserved for the repair of Family Island docks, she said.
"The Bahamas is being continuously challenged to construct, maintain and repair critical infrastructure nationwide," Minister Hanna-Martin said.  "It is a costly exercise undertaken from the public purse."
She pointed out that one such critical infrastructure is the Prince George Dock.
"It is the premiere docking facility in this country, which accommodates cruise ships which bring millions of tourists to this country annually," Minister Hanna-Martin said.  "Important revenue returns come from this exercise, including departure taxes. The history has shown significant resources expended over the years in the upkeep of this dock."
However, she advised, there are issues that need to be addressed by her Ministry including what she termed "the famous Runway 1432", which, she said, was described by
engineers as "a disaster waiting to happen" and the earlier-mentioned Prince George Dock, which displayed giant tractor tyres used as fenders to protect the cruise ships from the dock.
"The cruise ship industry was threatening to take drastic action and pull out because their mega million dollar vessels would not likely be covered by insurers should some damage occur as a result of these extraordinary giant tractor tyres in what was being touted as a modern cruise port," Minister Hanna-Martin said.  "The bollards (posts used for mooring the ships) were crumbling, raising questions of whether they would be able to hold the ropes of these mega ships. We had to deal with all of those things."
Minister Hanna-Martin added that even though the present government did not create the problems, but it was their job to deal with them, especially the issues relative to that runway, but also the prospect that some vessels would pull out and Prince George Dock would be "catching nothing but breeze" and what that possibility would have meant to the Bahamian economy and reputation.
She said that her ministry has learnt that past failure to stay abreast of the repair and maintenance issues at the Prince George Dock led recently to a vessel breaking away from a bollard, which failed.
"But even more, we learn that almost two years ago, the cruise ship industry alerted the government that several cruise ship lines could not berth at Berths 15 and 16," Minister Hanna-Martin said.
"I am advised and the record reflects that both Norwegian Cruise Lines and Carnival Cruise Lines are refusing to use berth 16. I am advised that for almost two years the Port has had to turn away ships because of the dilemma faced with this berth, i.e. that the clearance between the vessels and the seabed can be less than two feet."
This has adversely impacted The Bahamas' revenue-generating potential, Minister Hanna-Martin said. She added that she was advised that when a cruise line is turned away that the potential loss to the economy from a ship which would typically hold 2,000 passengers would be approximately $161,660 in head taxes and potential spend.
"This does not include port fees, agent fees, pre sold tours and other industry fees or revenues typically associated with the visit of a cruise ship like the taxi drivers, hair braiders and straw vendors," she said.
Minister Hanna-Martin said that Berths 15 and 16 will be dredged and that preparation is now already underway.
"We will undertake to carry out these works as soon as possible, so as to plug up this revenue leak and so as to allow our people to have greater access to some of the bounty that inures from the tourism industry and thus enhance the quality of their own lives," she said.
"I am advised that the dredging work itself ought not take more than one week, once all preliminary steps have been completed."