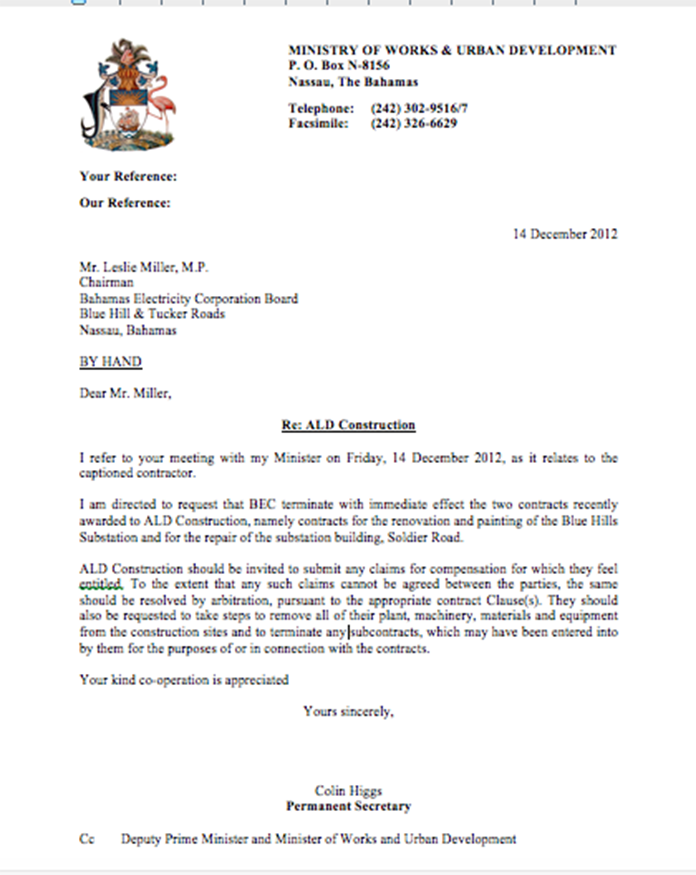 Nassau – So we learned today in the Parliament that Philip Brave Davis is not like Brent Symonette and Hubert Minnis.
Davis stopped a contract that was issued in 2012 to his brother and directed all associated contracts issued by BEC to his relative's firm to be CANCELLED!
Desmond Bannister admitted today in the Parliament that an Ernst and Young Report, which suggested otherwise and leaked to the Tribune, were inaccurate and not correct. He apologized to Mr. Davis for any injury caused. He acknowledge that the report was leaked and said this is not what he is about.
How could the Tribune publish a report that did not first be tabled in the Parliament? Now that the Tribune has not gotten the protection of the Parliament to do what it did…Philip Davis could now rain damage on the morning daily.
Davis added that what was interesting is how an international reputable firm made the inquiry on PLPs but similarly the brother of the sitting Prime Minister Hubert Minnis also was issued contracts at BEC. But where are the reviews on him?
We warned yinner…Davis could be dangerous if ya try come after him.