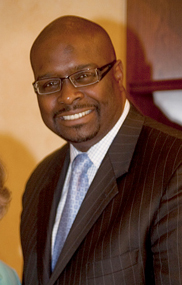 Landfill remediation has been a topic that I have discussed openly on various talk shows and via other media modes on numerous occasions. I have informed the Bahamian people of the government's intention to joint venture with Renew Bahamas to effect change in the waste management processes at the New Providence Landfill. I have also discussed the circumstances surrounding the agreement.
As part of the joint venture with the Government of The Bahamas, Renew Bahamas will be constructing a materials recycling facility (MRF) for the government which will be manufacturing recyclates from waste and the revenue will be shared . This is to be done in addition to the environmental remediation of the New Providence Landfill. Let me state emphatically that the government of The Bahamas will continue to control the New Providence Landfill.
As to the notion that Bahamian companies are being shut out of 'million dollar solutions to environmental disaster' by the government this is not the case. I met with Ms. Mckinney of Waste Not along with representatives of other Bahamian sanitation companies which were given the opportunity to advance a similar programme. Ms. McKinney indicated in the meeting that they could not do it without incorporating the generation of energy and a long term Power Purchase Agreement. The government has continued to maintain the position that a properly structured RFP for Waste to Energy will be advanced subsequent to the energy liberalization exercise with BEC and that it was not prepared to couple this matter with landfill remediation efforts and the construction of a MRF. It should be noted that this group also met with the Prime Minister on this.
I have been very open with the media and the public on matters pertaining to my ministry, this matter is no different. For Ms. Mckinney or anyone else to assert landfill secrecy is disingenuous at best. Ms. Mckinney was intentionally involved in discussions regarding the way forward and the direction this administration chose to take with landfill remediation by my ministry.
Renew Bahamas has not assumed any responsibility at the New Providence Landfill any questions concerning the landfill should be remitted to the Department of Environmental Health or myself. When Renew Bahamas does begin their work the general public and the media will be notified and both parties will be open for any questions.