Finance Officials walk out of an IMF meeting last week, unprepared to answer multiple questions! WELL, WHAT IS DIS? PM Minnis hiding and the Finance Minister haul to Europe!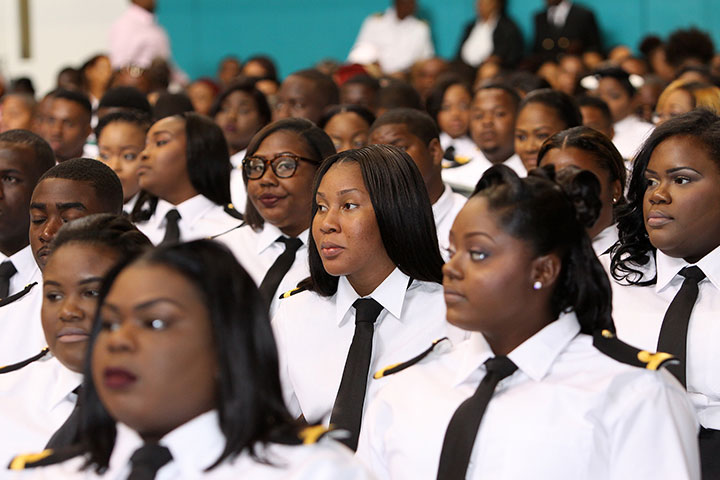 Nassau – A senior government official in the Customs Department has rebuked the Minister for Finance, telling Peter Turnquest, "Talk to the Hand…My Boss is Dr. Hubert Minnis".
BP sources deep inside Customs have reported that a big breakdown came between the Minister and the senior official as Turnquest attempted to gather information for a high-level meeting.
Similar breakdowns and fallouts have begun across the service as many senior officers realize neither the Minister nor his department knows what the hell they are doing.
Turnquest raced off to Europe last week to address the blacklisting of the Bahamas by EU Finance Ministers. But, while there, Turnquest didn't even know who Blacklisted the country as a government release from the Cabinet accused the OECD of the Blacklisting.
The OECD never did such a thing. And now the fallout has begun.
Some believe PM Minnis has already fired Turnquest as the mess continues to pile up in Finance.
A meeting by the IMF last week also proved the incompetence by the Minnis Administration as Finance Officers stormed out of that meeting, ill prepared to answer any of the questions put to them by the IMF.
In the end IMF officials asked a repeated question: "Where is the country's Financial Secretary Simeon Wilson?"
Meanwhile, scores of Finance officers are daily trending material on Facebook promoting the Minnis Government!
What in da hell is dis?
We report yinner decide!