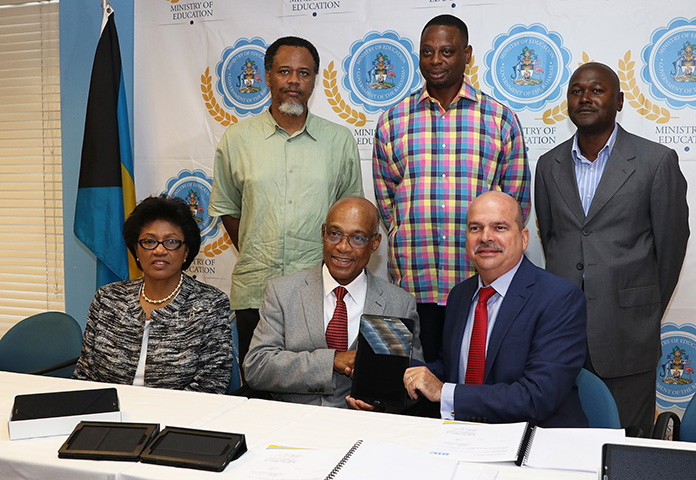 NASSAU, The Bahamas — The Hon. Jeffrey Lloyd, Minister of Education, said "students and teachers throughout The Bahamas will benefit from equal access to modern technology," during a press conference announcing the signing of a five-year technology upgrade agreement between the Ministry of Education and the Bahamas Telecommunications Company Ltd. (BTC).
Lorraine Symonett Armbrister, Permanent Secretary in the Ministry of Education, said, with the launch of the fibre optic technology upgrade throughout the public school sector, the agreement proposed to help revolutionize and advance education in the country.
Andre Knowles, BTC chief commercial officer, stated BTC is proud that the Ministry selected BTC as its partner in this venture. He announced that BTC will provide 2,500 tablets for teachers, primary school students and pre-schoolers.
Julian Anderson, acting deputy director/Ministry of Education with responsibility for technology and innovation, observed that a teacher will be able to instruct students in the classroom setting, and simultaneously do so at any other location in the world — via 'virtual classroom'.