Dese people are not accountable for nothing even though children are getting slaughtered while doing homework!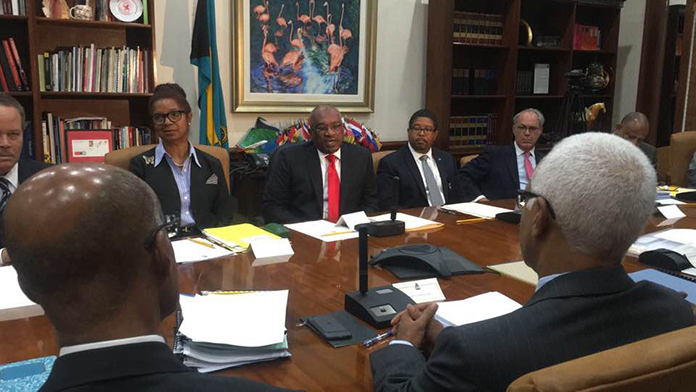 Nassau, Bahamas – Intel deep in the Cabinet Room is now updating Bahamas Press on the reported disappearance of a second senior Cabinet Minister.
BP source said, "Man, PM Minnis could a holler today, but had to cry in the Parliament after realizing one of his trusted men in the room appears to be running off, away from his job. BP, the Cabinet Minister has runoff to the next side of the earth, while trouble in the room develops.
Even MP Fredrick McAlpine, who was supported by Ingraham, has begun an unholy cut hip attack on the government; quoting the unchristian ways of the Administration in the Parliament Wednesday. I don't know what "da Chief" ga do now that he has no plan and is being forced to bring in people to take up the classrooms and jobs Bahamians need!"
Amidst the dangerous and deadly crime wave against the babies, and the growing slaughter of children, one must wonder why would the Minister abandon his post?
BP understands the Minister is traveling with his entourage the airports in distant lands although PM Minnis had told the public in a national address such wastages will end! WHAT A LIE!
BP's GPS digital systems have tracked the Minister deep in the Netherlands where we understand he is part of a course at a special conference. BP is also in that part of the world where we are visiting relatives in Liechtenstein and was shocked to see the Minister and crew haulin-@@@.
No one knows who is acting while the MP is on leave, but one thing we have noticed about this Minnis Government is that they are sure short of being "TRANSPARENT" and "ACCOUNTABLE" when it comes to matters in the country; as they wine and dine touring the earth!
When will the Minister be back with some plan?
We report yinner decide!