PM Minnis moves desperately in the islands to meet with supporters on HOLY SATURDAY!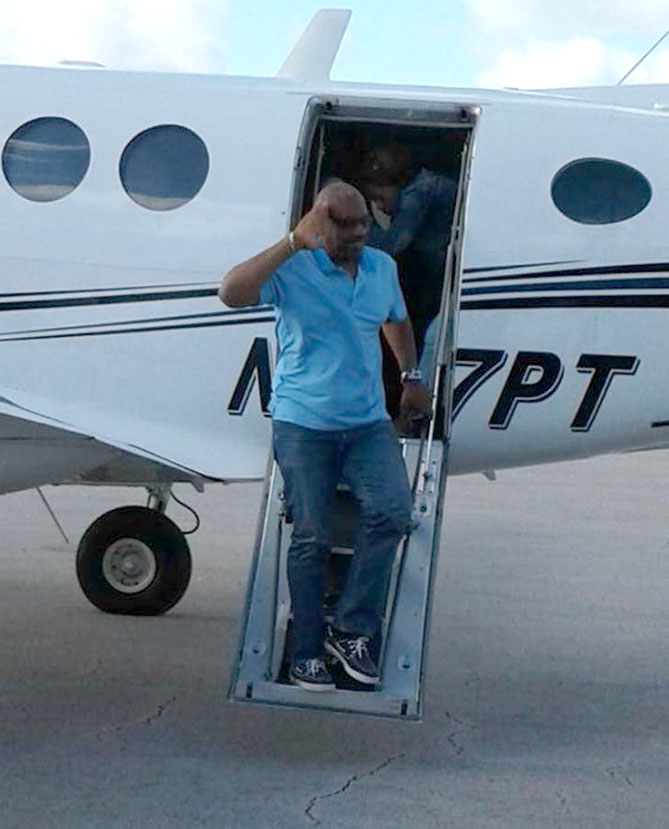 Nassau – Prime Minister Hon. Hubert Minnis has called a series of snap emergency meeting of FNMs around the country as a movement of 'No Confidence' builds against his leadership. The move came particularly after the axing of AMMC Chairman and Centreville MP Reece Chipman. The backbencher has had some serious uncharitable words about the PM and hinted that a move was afoot to have him ousted from the party leadership.
An emergency meeting with FNMs [under the disguise of Town Meetings] is being held in San Salvador today. We understand the secret Town Meeting is not known to rebel FNMs who want PM Minnis GONE! Well, monkey foot!
Question: Why is PM Minnis holding meetings on the Holiest Weekend of the Christian Calendar – HOLY SATURDAY?
Meanwhile, FNM rebel factions are pushing a Duane Sands bid to take over the leadership. But Sands is weak. Sands is out of touch. And, if ya ask BP, Sands is HEARTLESS! Sands' campaign of "fear and scare" began several weeks ago and came to a highpoint last week when he alerted the public that PM Minnis had made sure that there were no medicines in stock for AIDs patients! What a move to attack the Administration and alarm the general public.
Before that Sands had told the public there were no beds at PMH. And then he told the public that doctors were doing the country an injustice. Every few days, Sands makes the Minnis Government look like juveniles!
We can tell you, though, those FNM personalities like K. Forbes Smith, Alvin Smith and Hubert Ingraham are meeting regularly on the hill at Brent Symonette's Bristol Cellars. The meetings are held inside the cabana not far from LakeView Cemetery where discussions on plans to chase the PM out of power continue. Only BP has overheard dem. It ain't long now.
We are watching these developments and we want the public to stay tuned as Carl Culmer told the media – "There is no division inside the FNM". Yeah, Right! All we say is this – ELECTIONS ARE COMING and are soon here!
And we ask again: Who holds a political meeting on Holy Saturday, unannounced to the public – but brands it a Town Meeting? This mussy the judas crew coming!
We report yinner decide…