One month after Christie Regime began counting jobs in the Parliament – Job Cuts Accelerated!!! Christie will need an urgent plan "B" as joblessness is on the rise!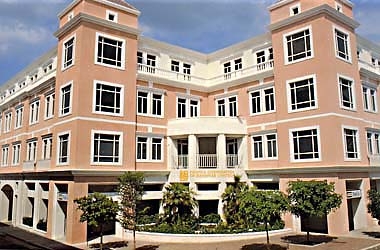 BP BREAKING UPDATE MORE LAYOFFS JUST AHEAD!!! >> BP has learnt more persons headed for the unemployment line as Credit Suisse Bahamas shed more jobs on Friday. Some 10 employees lost their positions at the bank making it the second financial institution to have layoffs in just weeks.
We know Royal, Scotia, FCIB and UBS have all been having layoffs. On Friday some 10 workers were sent home for good by the offshore bank. This means good paying jobs are GONE!
The bank confirmed this is not the end of the layoffs and that more firings should be expected just around the corner.
Last month UBS announced the closure of its Banking Division and Royal is issuing packages to seniors.
A woman in a local foodstore was asked this morning, "Are you feeling the Christie growth in the economy?" Her response: "Yes!" The retired teacher further explained, "We have a growing unemployment problem among the youth, a growing number of businesses are closing. We have a growing crime crisis on our hands. A growing number of my friends lights are off. And right in this foodstore food prices have grown higher by at-least by 15% in the last month, and VAT is yet to be introduced. So if that is the kind of growth you are talking about then sure! I feel it," [Shaking her head firmly like a headmistress as she slowly blinked her eyes].
All is not good and things are looking real bad. But you know, there is hope – 'cause the people in the business of "selling dreams" to the Bahamian people said just last week that the Bahamian economy is expected to grow by 3%. That is good news – if you believe anything they say these days! FACT IS WORKERS ARE HEADED TO THE UNEMPLOYMENT LINES!
We report yinner decide!