<<< Carl Bethel Minister of Education.
Click to hear ZNS report on Bethel's Press Conference Today!

Nassau, Bahamas: Bahamas Press is getting concern, VERY CONCERN with Carl Bethel attempting to try and quiet the SEXUAL SLAUGHTER of you children now occurring at the Eight Mile Rock School on Grand Bahama. The minister held a press conference today at 12 noon attempting to unveil his ministry's new policies with sexual crimes in public schools.
Since February 4th Bahamas Press has called for an investigation into the Criminal Matters at EMR. But the minister did nothing. He sent out Lionel Sands to suggest that THERE WAS NO CASE AT THE SCHOOL. But Bahamas Press continued with the story and then they sent out MUPPET SHOW ANCHOR CLINT WATSON, who reported then that Andre Birbal the pedophile art teacher who molested more than 20 boys over an 8 year period, had no case to answer. WHAT A DISGRACE!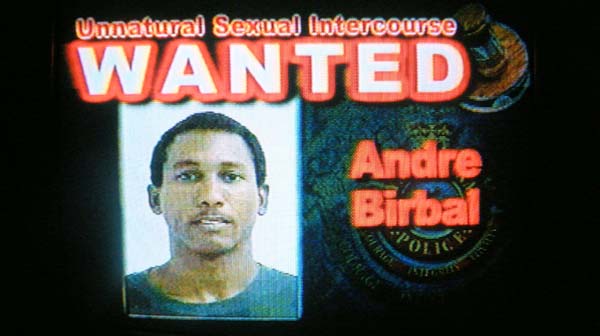 But today Bethel came out to deal with the troubled school where children we believe are being rapped by the day. Carl suggested that these incidents occur because children are under nourished.
We at Bahamas Press know clearly why Bethel allowed his ministry to fall into this rotten state. It was his son who decided to nourish an underage school girl at the once prestigious Queen's College last year. His son RAPED A YOUNG GIRL at the school and like now, then his ministry said nothing. And the WUTLESS MEDIA fanned his silence over the matter.
Now that the chickens have come home to roost, Bethel decides to act as if he care? BETHEL MUST RESIGN AND RESIGN FORTHWITH, for failing the children of this country! RESIGN BETHEL, RESIGN!