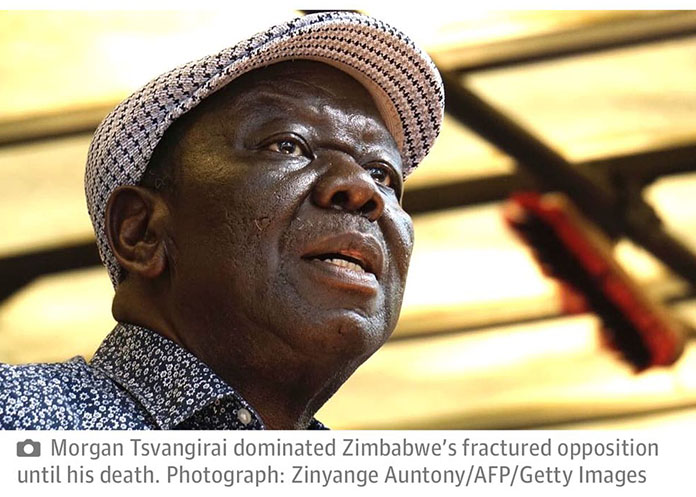 Zimbabwe's main opposition leader, Morgan Tsvangirai, has died aged 65. He had been suffering from colon cancer for at least two years, but his condition deteriorated rapidly in recent days despite treatment in neighbouring South Africa.
His death will be an enormous blow to the opposition in Zimbabwe, coming only months before the first elections were due to be held in the former British colony since the end of Robert Mugabe's near four-decade rule last year.
Tsvangirai's illness, revealed in 2016, has divided his Movement for Democratic Change (MDC) party, with three deputy leaders and other officials publicly manoeuvring to succeed the former trade union leader.