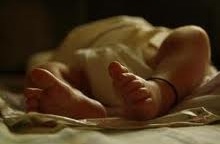 Nassau, Bahamas — Police are working diligently to determine the cause of death for an infant brought in to hospital unresponsive on Sunday.
According to police reports, we can tell you sometime around 12:00noon a 1-year-old male infant of Prince Charles Drive was brought into to PMH unresponsive by EMS Personal.
The infant was accompanied by his mother and was pronounced dead upon arrival at hospital.
An autopsy will be performed to determine a cause of death for the infant.
Police has launched an active investigation into this matter.
Meanwhile Bahamas Press has the names of men who was murdered over the weekend.
We can tell you the 21-year-old will be arraigned early this week for the murder of Keith Armbrister. A 17-year-old of Watling Street shall be arraigned for the Abetment to the murder of Luc Dupree. Both men will be arraigned early this week.