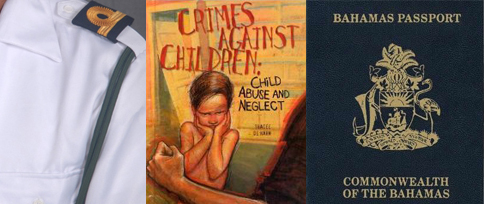 BP REPUBLISH THIS STORY OF MAY 2009
Nassau, Bahamas — Rev. Dr. Martin Luther King said it best as he lifted America into an era of HOPE. King said, "UNITY is the great need for the hour, UNITY is the way we shall overcome!" His words are echoed today on this universal blog, and pinned into our writings in an effort to stir hope and change in our country.
The Bahamas cannot continue on this road of the same, for what will be left if we do nothing for the next generation, which are being hung by the noose of a growing debt. Young people who are not being given the chance to dream, much less live the dream. Young people, who are being abused by deranged men and women, who have traded their boarders of trust to fulfill their VICKED EVIL DESIRES!
Sexual crimes run deep in The Bahamas, like a tunnel of raw sewerage it runs deep within the pipelines of our institutions. Deep into the body of this country that is now festering into sours all across our skin. Yesterday it was oozing like puss in the school community of the Eight Mile Rock High, and before that revelation it was smelling at the once prestigious Queen's College on Village Road. Another source tell us of an incident brewing at the Doris Johnson High on Prince Charles Drive, and tomorrow when we continue this episode we will uncover our investigations at the North Andros High School in the 'Big Yard'.
But today we lend an ear to a tearful mother who has come to Bahamas Press and opened her scars to us. The mother, who will not to be named, told us of her weary of search for justice in The Bahamas. She told us how her son has been lured into to this sewerage of pedophiles here in Nassau.
"My boy was just 15 at the time when he entered an after school programme. A man in the community who also worked at the Royal Bahamas Defense Force conducted the programme. My child was not distant from me prior to his involvement, but as he began to participate, more and more he became disconnected from me.
"I am a single mother, and am the only person to look over this boy. So I really was glad to know that he was in the company of persons I thought I could trust.  It wasn't until I notice my boy was not coming home from his events that I began to get concerned. He was being picked up by this Defense Force officer but not returning home. I became upset and decided to put an end to it and this is where all my trouble started.
"As I demanded he discontinued his participation in the after school events, the boy ran away. I went to the police all to be turned around and around. I went to his school and got the same treatment. I wrote everyplace I knew that would have had the authority to assist me, but one after the other all turned me away," she said.
But thinking this case was just another run-a-way incident is to be premature. It was far from it. Bahamas Press uncovered that not only was this another incident involving crimes similar to those in the Eight Mile Rock School, but this ran deeper in the sewer of the city! The mother showed us copies of a passport issued to her son's pedophile captures for him to travel.
"I could not believe what I was seeing, BP. The passport department has issued my son a travel document –without my consent– for him to travel with a stranger. They raped my child and took him outside the country!" she said fighting back tears and questioning how could this happen?
We've learned that the boy had been taken to Canada, and it was there where he occasionally called home she confirmed. He is now of age, but he never gave me any more details.
"What have they done to my child!? They took my child from me!" she screamed helplessly as she told her story.
As we hear her story we wondered, why do these teachers allow all these young men to stand begging for funds to travel at food stores across the country? Could this be also an element of this pedophile excursion outside the country?
The mother has since identified the name of that passport official who produced the passport for her son to travel. The individual is still operating in a government complex to this very day. However, to this day we've yet to identify the Defense Force officer in question. As soon as he is known, we shall update this part one. It is still unclear whether the officer has also left the country or is still on duty. However, as we said before the EMRH School is just a tip of the iceberg.
Stay tuned however for part two of this series, where our investigations at the North Andros High School are taking shape. That crime committed against school children involves an ex-police officer who is still to this day, in and out of the North Andros High School campus grounds.