Family Extends Vacation In Florida After Teen Tourist Disappears From Walmart as teen girl cancels her Facebook account and suspends all communications….
Girl logs off and deletes her facebook accounts after vanishing at Walmart – Boy ya never know what in the head a these children!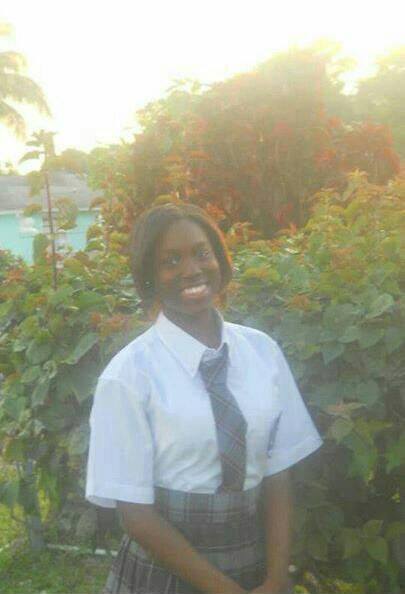 By Arthia Nixon,
The Ambassador Agency (Pompano, Florida)… The family of a 16 year-old Bahamian girl who went missing while on a shopping trip to Walmart is officially speaking out now that they have made the decision to extend their stay in Florida to continue searching for her.
The decision came after they met with local law enforcement and after they discovered social media accounts for the missing teen, Charencia 'Renci' Charlisa Gay, were no longer accessible.
"This is completely out of Renci's character," said her mother Natasha Gay-Regis. "I was always under the impression that we had a good relationship. She would ask me to pick her up from school and everything.
Right before the trip, we got our nails done and we went to the movies the same day we went missing. She spoke to me a lot so I was under the impression that we had a good relationship.
The last thing I wanted to do was leave Walmart. I don't even like the fact that I am here now and she's somewhere else."
According to the family, the teen accompanied by her 15 year-old brother, mother and step-father were in the Walmart at 2300 W. Atlantic Blvd Pompano Beach FL 33069 on Saturday August 03, 2013.
She was given $100 to purchase school items but indicated she had some items already and wanted to shop in another area of the store. She is to be going in grade 12 at Jack Hayward High in Grand Bahama when school resumes in a few weeks.
"She said she wanted to get some stuff for ballet," recalled her stepfather. "She went in that direction and that was the last we saw of her."
Since Renci's disappearance, the family has been corresponding with Christine Stubbs, founder of Operation S.O.L.D (Save Our Little Darlings) in The Bahamas and former officer with the Chatham County Sheriff's Office.

They have also contacted Arthia Nixon, a Bahamian publicist/journalist based in metro-Atlanta. "It is certainly a case that requires a lot of attention especially as the missing child holds dual citizenship in The Bahamas and The United States," said Stubbs.
"Even if she chose to willingly leave Walmart, she is still a minor and her parents are ensuring they do everything in their power to follow protocol and putting her image and name out there.
Someone has seen something so we want to make sure they are getting the answers they deserve.
"Working with an African-American newspaper, there are a lot of cases that come across our desk that are, for the most part, ignored by mainstream media," added Nixon.
"It's imperative this story gets out beyond The Bahamas because the incident occurred in Florida and it's important that her face and story gets to the masses.
"It is a difficult situation," noted Renci's family. "We have been together for 12 years and there are five children.
"We brought the two oldest kids on this trip but we have to go back to the other children.
"But how can we go back when we still have to find out what happened to Renci? We just need to know that she is safe and we want her to contact us if she can."
The family further stated that they have been offered assistance from a few groups in Florida and will stay as long as they can.
They added that they are eager to view surveillance of the store to see if that would provide more keys into unlocking the mystery of the teen's disappearance.
Charencia Gay was born on October 18, 1996. She stands 5 feet five inches tall and weighs 105lbs. Anyone with information is asked to contact local law enforcement, the National Center For Missing and Exploited Children or Operation S.O.L.D in The Bahamas.