John "Bullets" Bostwick now say his case is behind up and he want serve people! WELL WAIT!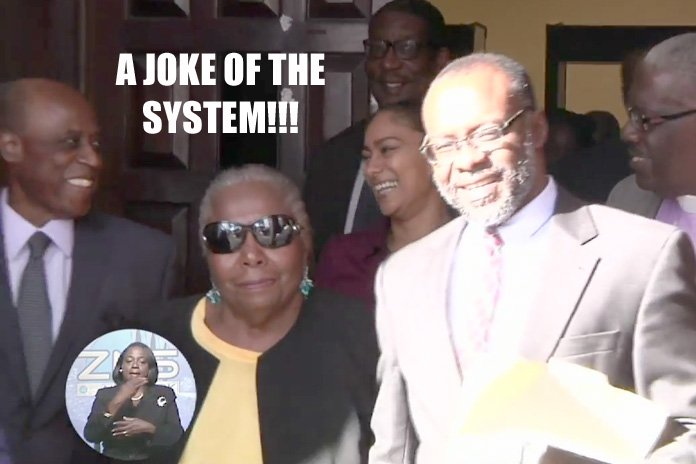 Nassau, Bahamas – This week one of the biggest news stories coming out of the courts was that John "Bullets" Bostwick had to abandon the appeal of his conviction case in the Court of Appeals.
We followed this case from the beginning. It all began when Mr. Bullets was walking through the screening section of the Freeport Terminal when his bag was found with a magazine clip. Apparently CCTV showed that as the bag began to make its way down the screening belt Mr. Bullets yanked it to avoid its passing the metal detector. He never could explain why he did that.
We believe he was smuggling weapons between Freeport and Nassau. But that is a debate for another time.
What we at Bahamas Press never accepted, though, was how is it a criminal case which occurred on Grand Bahama was moved to New Providence when multiple witnesses had to be called from Grand Bahama? How did that happen?
Mr. Bullets didn't serve one day in jail for his crime, but, thanks to his band of Character Witnesses, he was slapped with just a $15,000 fine. The good thing, though, is justice didn't fail! He was convicted!
So much for a former FNM Senator who has a solution to crime. Boy, if you could bring in a magazine clip in opposition, we believe, if he was elected to some government position, he would perhaps be moving wholesale trailers of weapons. Just something Bahamians should be thinking about when they head to the polls.
We report yinner decide!