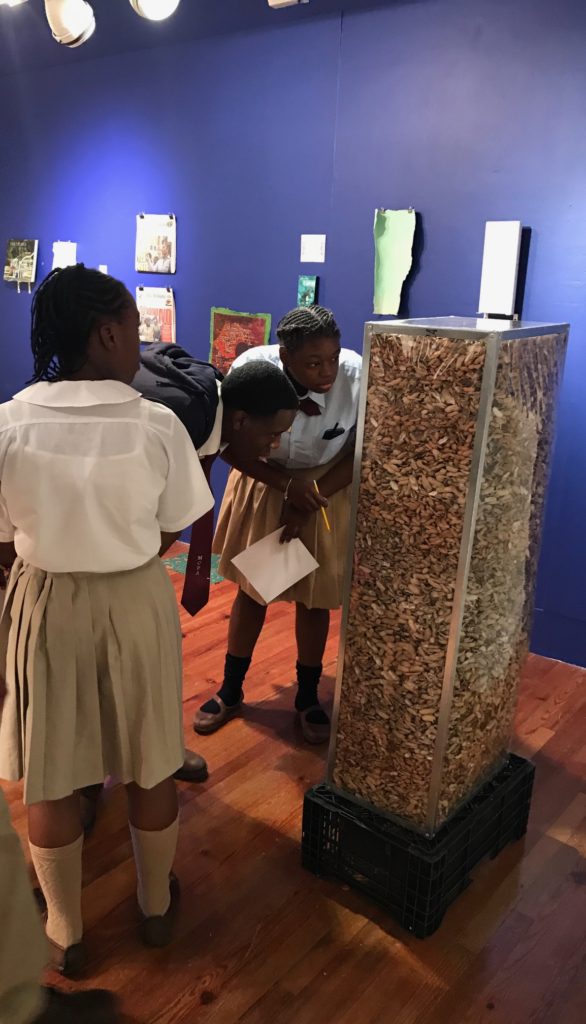 February 14, 2017. Nassau, Bahamas. In response to the recent flurry of violence in the country, the art students at Mt. Carmel Preparatory Academy felt compelled to paint a piece entitled "Hope".
Principal, Mrs. Lorraine Curry said, "In just six weeks in the new year, there have been countless acts of violence, many resulting in death. We believe that this expression of peace is fittingly appropriate. Our students are constantly challenged to be respectful, tolerant and to show love toward each other."
Students from grades ten and eleven of Mt. Carmel Preparatory Academy also visited the National Art Gallery of The Bahamas for the first time. There students viewed two exhibitions, "NE8: Atilla Feszt: Fake Plastic Trees" and "From Columbus to Junkanoo". Both exhibitions featured a variety of Bahamian themes including the evolution of of art.
The students are instructed by noted Bahamian artist and ceramicist, Ms. Imogene Walkine. Students have also produced artwork for Thanksgiving and have started a campus beautification initiative.