Homicide Victim is 24-year-old, Kenthley Milfort….his brother was found guilty in the murder of Andrich Charles!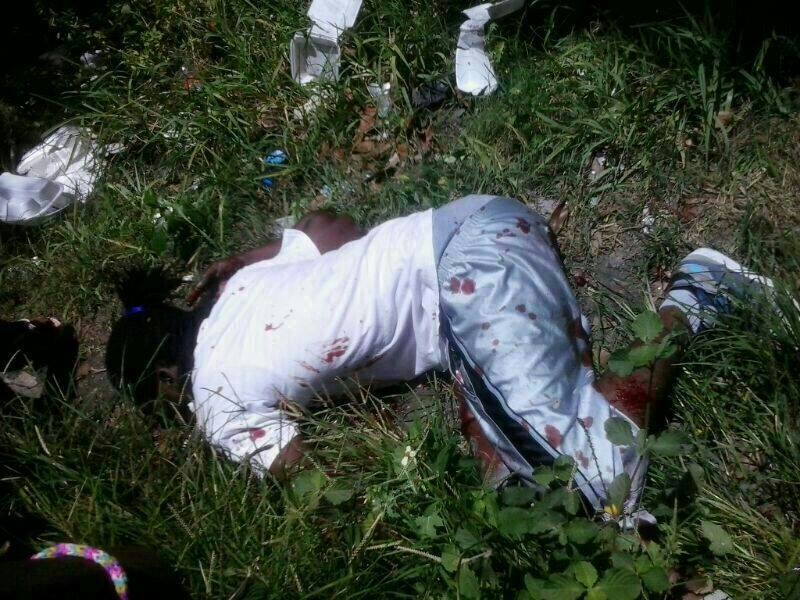 Murdering Terrorists in the Bahamas should know if you take a life you must be prepared to lose your own…
Nassau, Bahamas — Loud screams of mourning wails could be heard just through Odle Corner off East Street this afternoon following a fatal shooting which left a 24-year-old dead.
Some seven shots rang out, witnesses tell us, and – as silence surfaced with people running out of the area as if some bomb had blasted – one man was on the ground – dead in a hail of bullets.
As this investigation opens and BP collects evidence, we can tell you the victim was the target; he was known to police and was recently released from jail in connection with a murder along with his brother in 2011.
Quick BP data records confirm the victim in this shooting to be Kenthley Milfort, a resident of Carmichael Road.
You would remember back in 2011 it was reported right on our wire how two men driving in a red Honda slowed to a stop on the corner of an approaching street in the Gibbs Corner area when they were approached on Bull Dog Corner, just off Gibbs Corner, by two gunmen who were travelling on a motorbike.
In that incident shots were fired in the direction of the driver, hitting him in the upper body and he drove off and later crashed.
Bahamas Press learnt that victim was Andrich Charles, a resident of Joe Farrington Road.
But get this: Just this year, in early May 2014, a retrial of Kenthley Milfort and his brother, Devron Patterson, who is known as Lil Ron and also accused in Charles' murder, began.
Both accused men denied the charges against them being heard before Justice Indra Charles. The retrial was ordered after a jury was unable to reach a verdict last year.
Milfort we understand got bail last week and today he became a victim. His brother was found guilty in Charles' death.
These latest incidents now recorded on our streets proves the reality of deadly horror on the ground and invokes the warning to all criminals/killers: if you take a life you must be prepared to lose your own.

BP IS LIVE….
We report yinner decide!