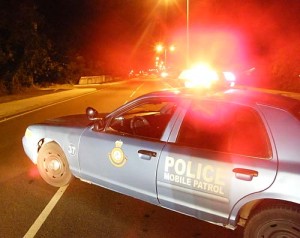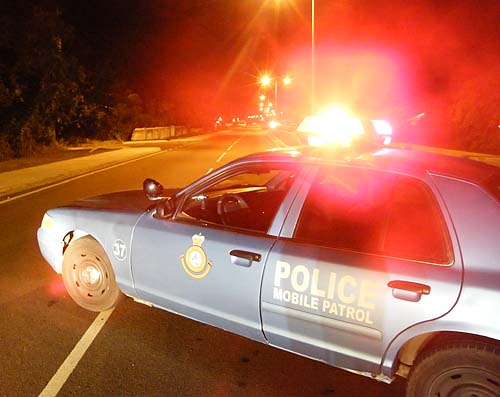 Nassau, Bahamas — Bahamas Press is reporting a phone card vendor, who was shot multiple times in broad day light opposite Porkey's Gas Station on East Street South this past week, has succumbed to his injuries. Readers would remember on Friday 17th June, police were called to the area and they found a phonecard vendor shot multiple times about the body.
Eyewitnesses said, occupants of a car opened fire on the vendor hitting him multiple times in the upper body. No one know what was the motive behind the shooting. The shooters fled from the scene and no capture has yet been reported by police.
Another victim reported dead in bloody Nassau.
Man Apprehended For Handgun And Ammunition
On Friday 24th June 2011, at about 11:30pm, police officers from the Mobile Division were on patrol through John Road when they observed a male being pursued by another police officer on foot. They later assisted and was able to apprehend the suspect who earlier was seen discarding an object. The object was retrieved and was discovered to be a handgun with ammunition. Police investigation continues.
Two Men Arrested At Airport For Handgun, Shotgun And Ammunition
Two (2) men spent the night in police custody after they found in possession of a handgun, a shotgun and a large quantity of assorted ammunition. Officers of the Drug Enforcement Unit arrested the men sometime around 5:20 pm on Thursday 23 rd June, 2011 at the Odyssey International Airport. The men ages 26 and 24 years are residents of Fox Hill and St. Andrews Beach Estates. Active police investigations continue.
PARADISE ISLAND POLICE CONDUCTS OPERATION 'WET SAND'
Officers of the Central Division inclusive of Paradise Island and Potters Cay Dock Police Stations teamed with their colleagues from the RBPF K-9 Unit, the Royal Bahamas Defence Force, Ministry of Tourism, the Port Department and Paradise Island Tourism Development Association (PITDA) to ensure that all vendors on Cabbage Beach, Paradise Island, were in compliance with the law.
In an operation that lasted four (4) hours on Wednesday 22nd June, 2011 officers combed the beach shoreline checking licenses and permits and arresting people where necessary.
At the end of the operation, four (4) people were arrested on outstanding Warrants of Arrest; five (5) Jet Skis confiscated as a result of them not being licensed or insured, and twelve (12) Coconut Handlers reprimanded for not being in compliance with the dress code. Police are encouraging members of the public, especially business owners, to ensure that they have the appropriate business license and to ensure that all permits and licenses are valid and up to date. Failing to do so, will result in you being prosecuted.
BIMINI RESIDENTS CONVICTED REFERENCE TO STOLEN VESSEL
Four (4) men appeared before the island Administrator Mr. Sherrick Ellis on Monday 20th June, 2011 and pleaded guilty to the offences of Stealing and Receiving.
According to police reports sometime between 10:00 am on Wednesday 15th June and 6:00 am on Thursday 16th June, 2011 the men, Antonio Bethel age, 22years, Gimarzio Marshal age 22 years, Dereck Saunders age 29 years and Clinton Weech Jr. age 24 years, stole a 30 ft Grady white center console with twin 250hp Yamaha outboard engines, from the Big Game Resort, Bimini.
The men, all Bimini residents, were convicted and each subsequently fined one thousand dollars ($1,000.00).