Luthera Moss was only 19-year-old and was employed at a local number house…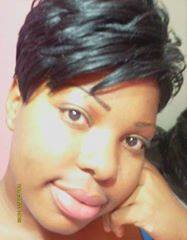 Nassau, Bahamas — Bahamas Press can report more details to that discovery of, Luthera Moss, the woman found dead in a dark Honda in the passenger seat.
It was shortly after 7:00am this morning when police received a report of a woman found dead at an area known as the Bonefish Pond located a quarter of a mile through an unpaved road off Cowpen Road.
Police arrived on the scene and found the lifeless body of a Moss, who we know is employed at a local number house, in the passenger seat of a Honda accord vehicle with multiple wounds to the body.
She was 19-years-old.
One source suggests the woman's throat was slid, however, this report cannot be confirmed. BP is not aware if she was a witness in the courts or was related to someone known persons to having committed criminal behaviors.
But get this, around 3:30am this morning detectives received a report of a man found dead on Haven and Red Sea Roads. That man was shot.
Bahamas Press has learnt the man and Moss were dating and what lead both to being homicide victims this morning is the puzzling question.
Now what is clear here is something has went wrong. Someone knew something. Was this a relation triangle? Was its connected to something criminal we don't know. All we can say is this; some heartless creature is walking around in the streets of the capital killing people churrin – THIS IS NOT GOOD!
We report yinner decide!